Mr. M and I came to the very center of Richmond.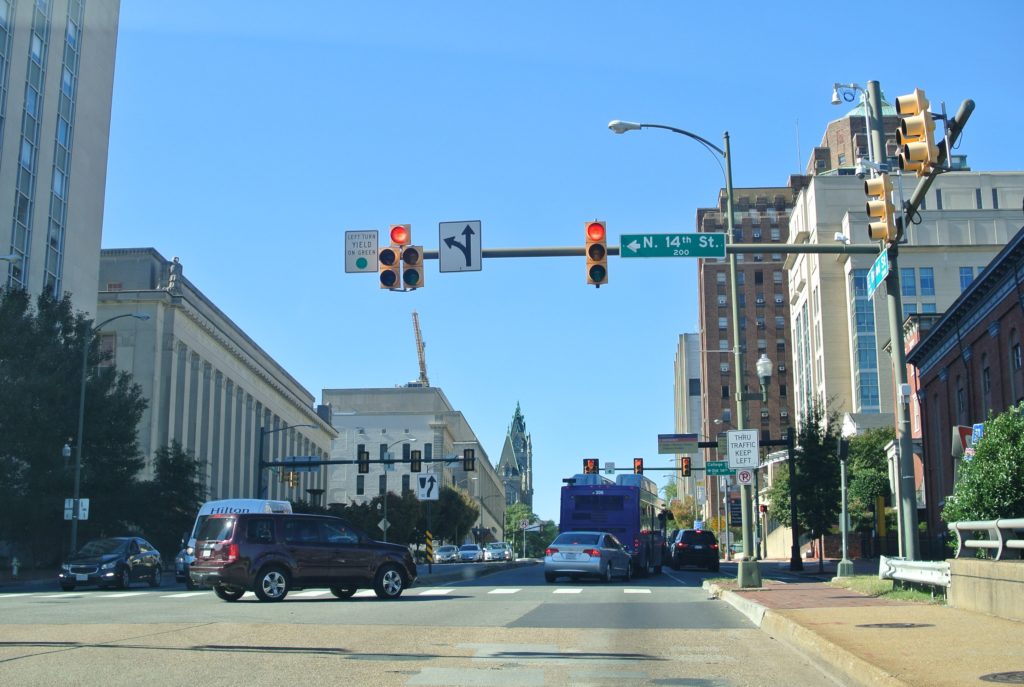 We parked the car near the John Marshall House. This building used to be the home of John Marshall (1755-1835), who was Chief Justice of the Supreme Court. He resided here for 45 years, during which Lafayette visited him in 1824.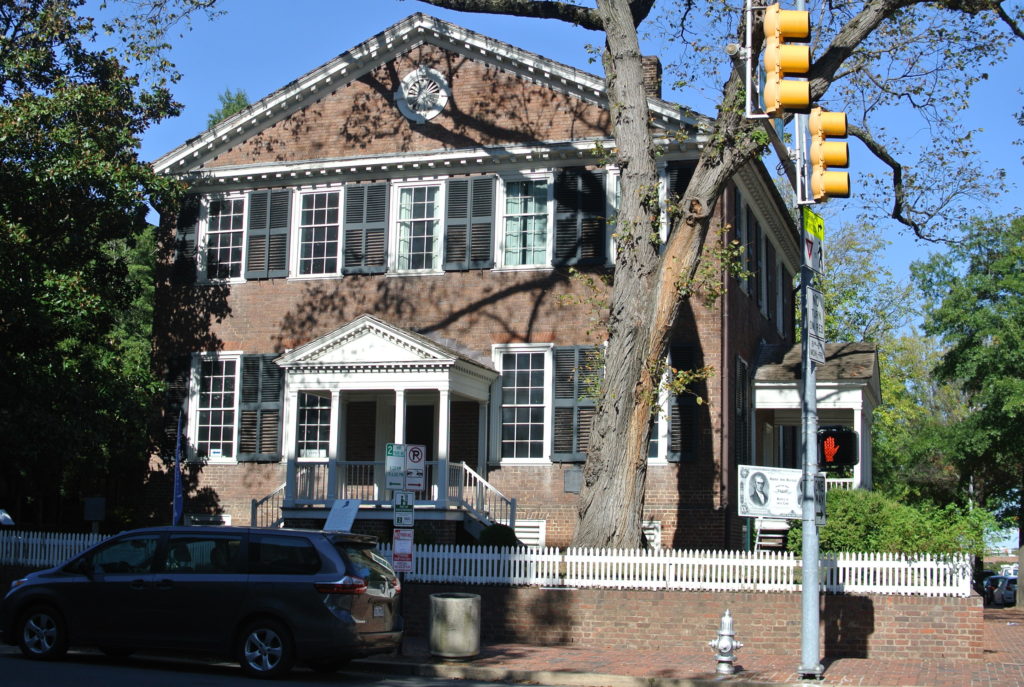 We walked to Old City Hall. The building was built in 1894 and served as the city hall from that year through the 1970s. The architecture is magnificent in every detail inside and out. It is featured by its High Victorian Gothic design.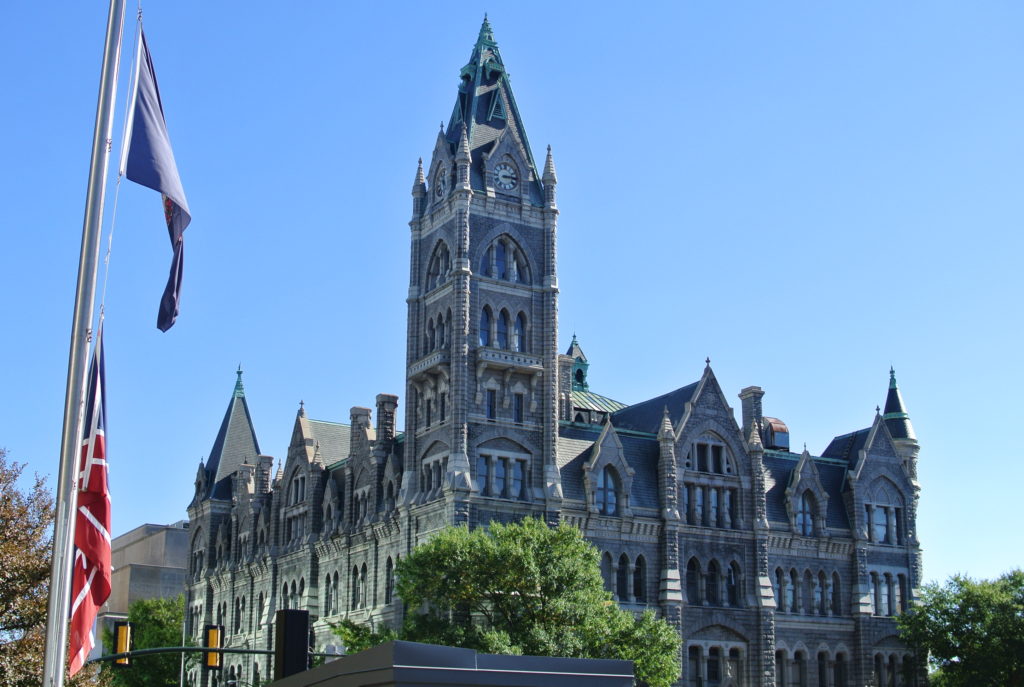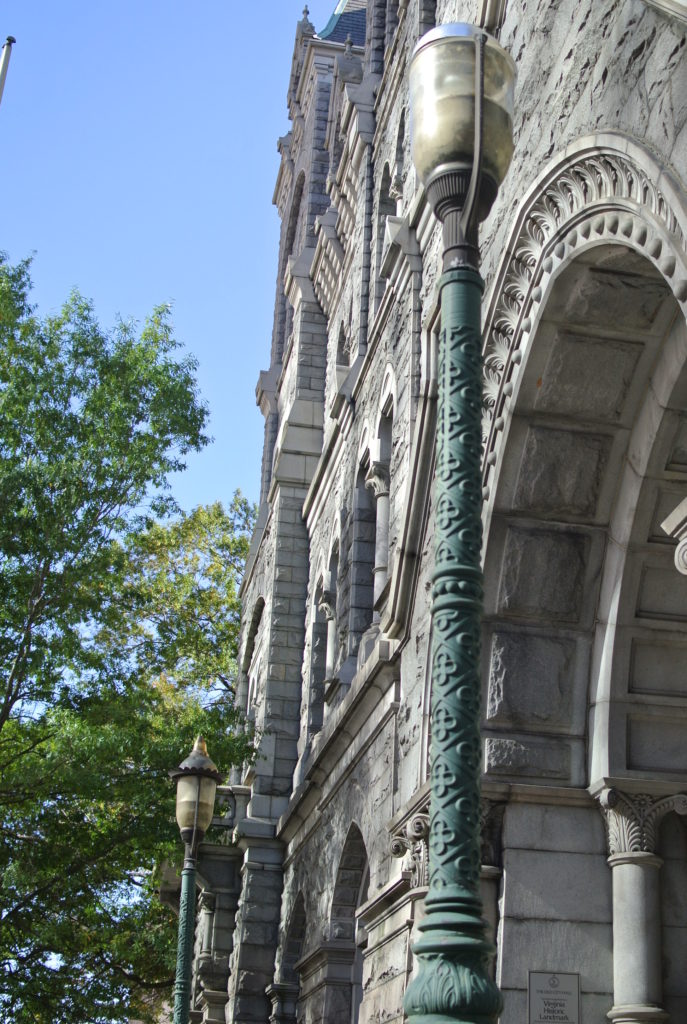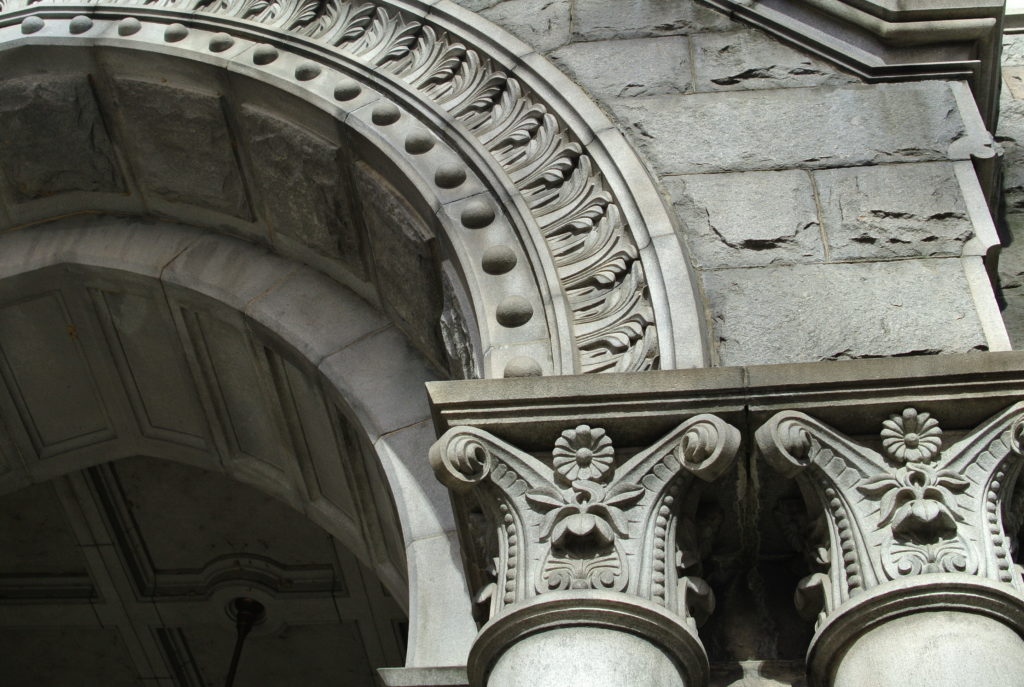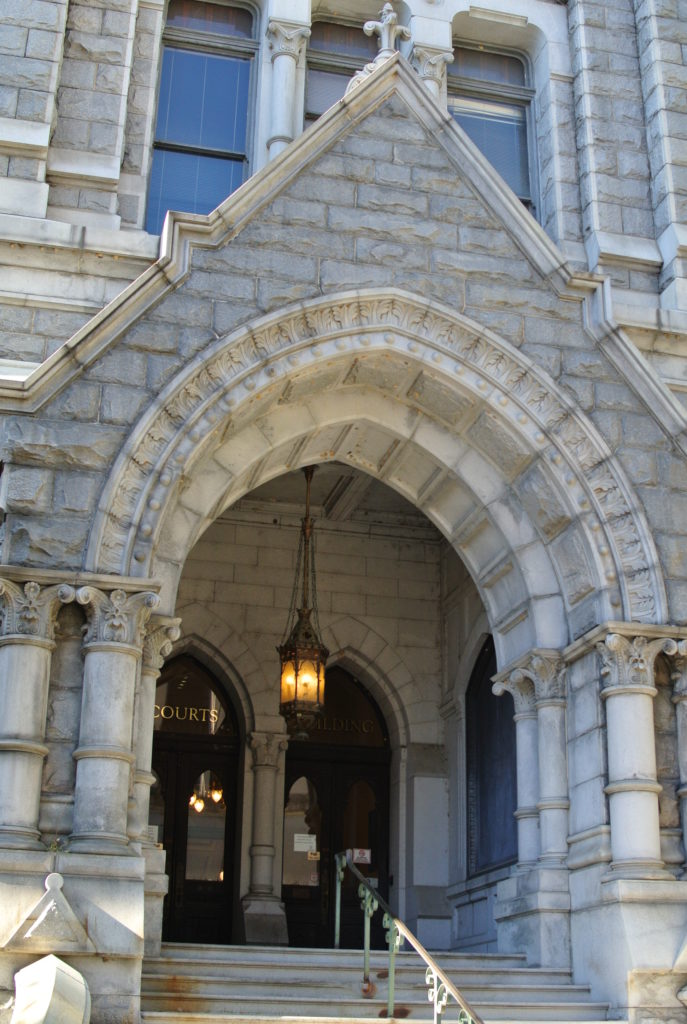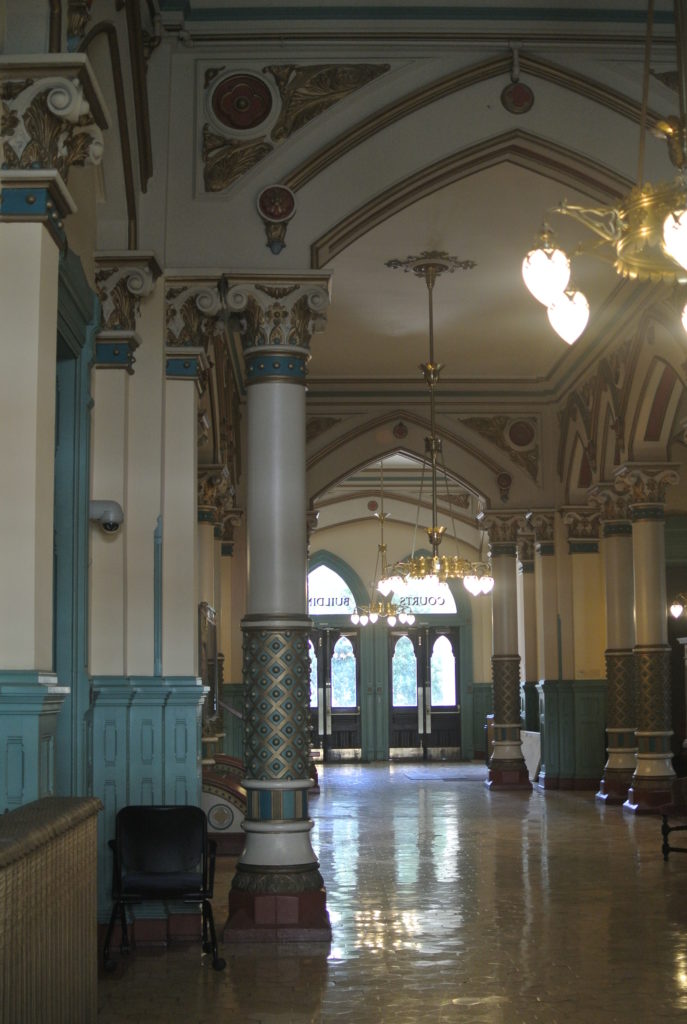 Old City Hall leads to an area called Capitol Square. It includes historically and architecturally important buildings. Near Old City Hall, there is an elegant building called Morson's Row, a set of three rowhouses built in 1853.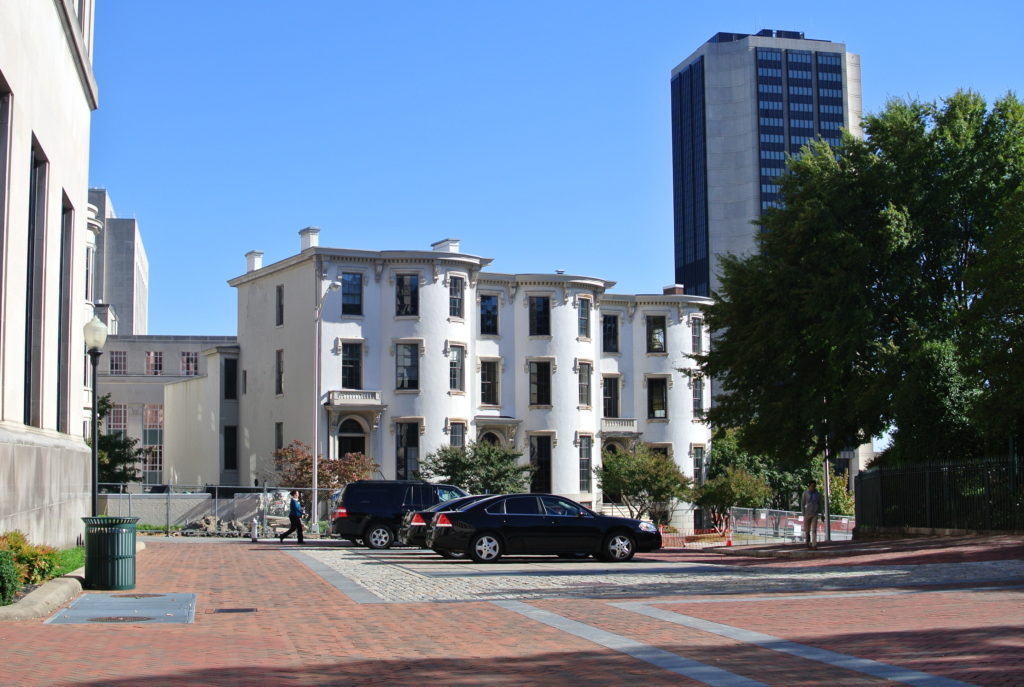 After Morson's Row, we saw Virginia Executive Mansion designed by Alexander Parris in 1811. The residence has served as the home of Virginia's governors. It has also hosted many renowned people as guests.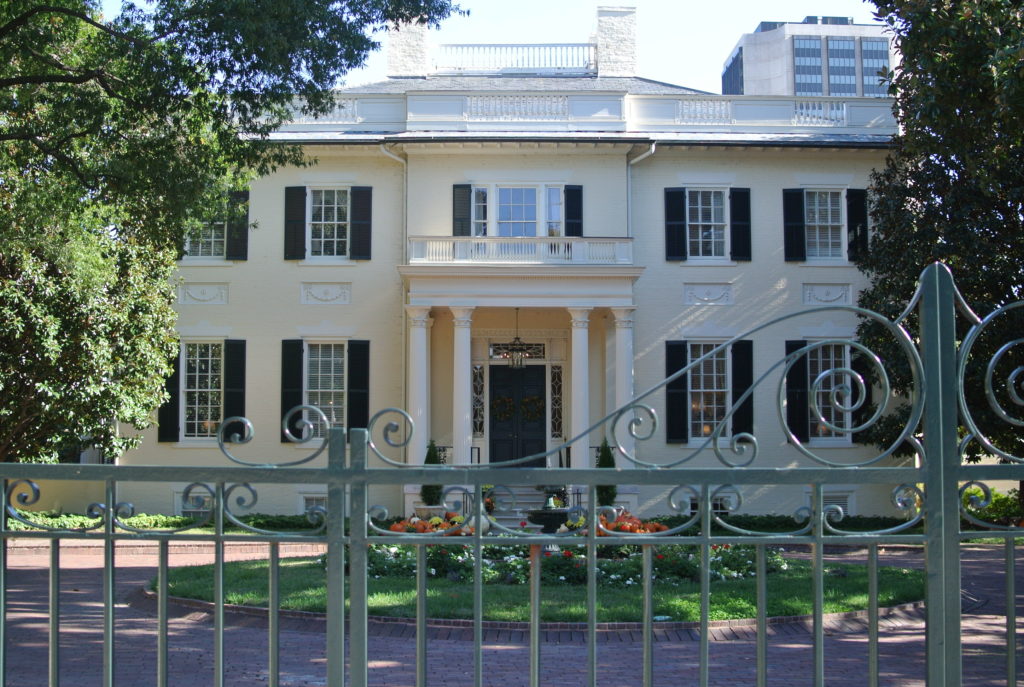 Virginia Department of Criminal Justice Services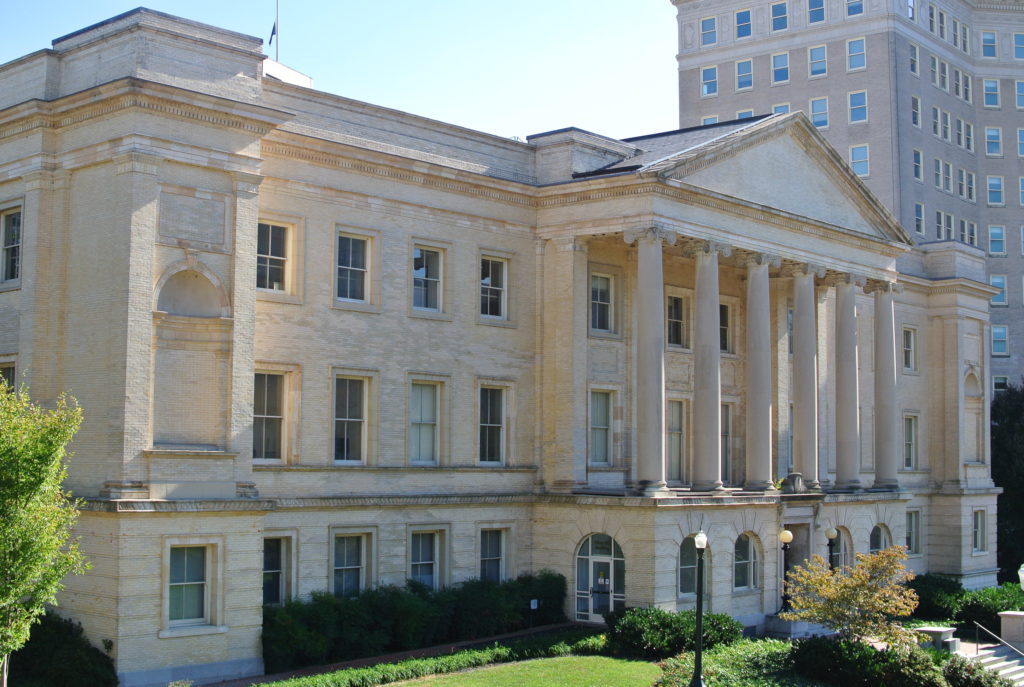 U.S. Court of Appeals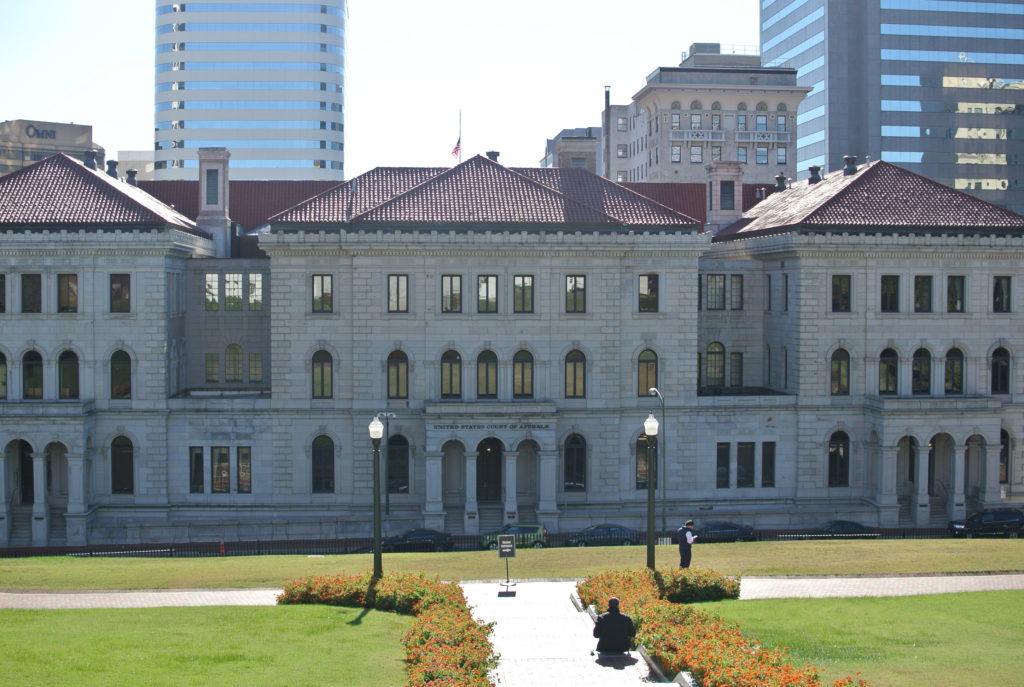 Above all, I was impressed with the beauty of the Virginia State Capitol. It sits on the top of the hill in a dignified manner. The building was co-designed by Thomas Jefferson and the French architect Charles-Louis Clerisseau. It was modeled after an ancient Roman temple. Reportedly, that was because Thomas Jefferson wanted their architecture to be "independent" from the British colonial style, which was prevalent in those days.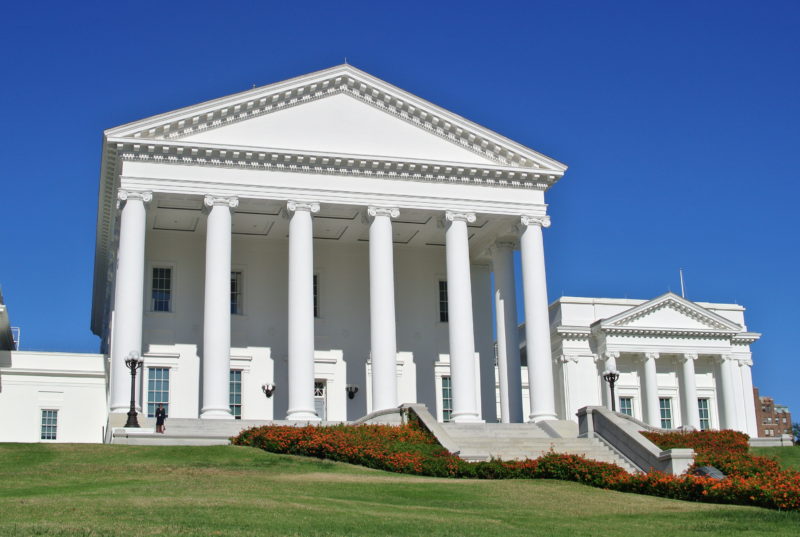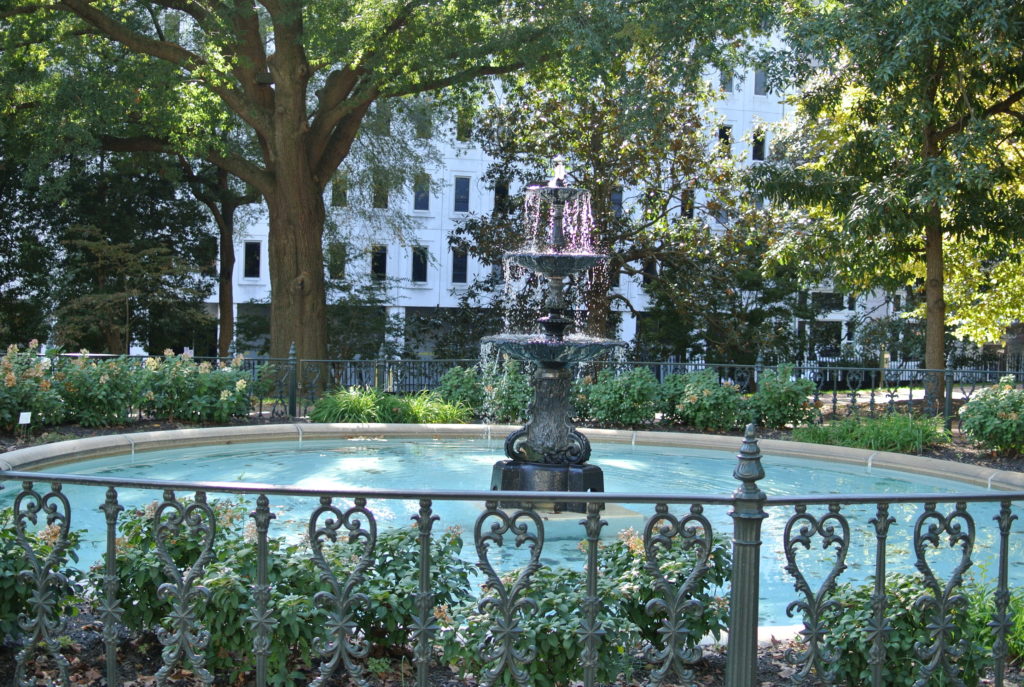 Another Founding Father, George Washington is on the Virginia Washington Monument (unveiled in 1869).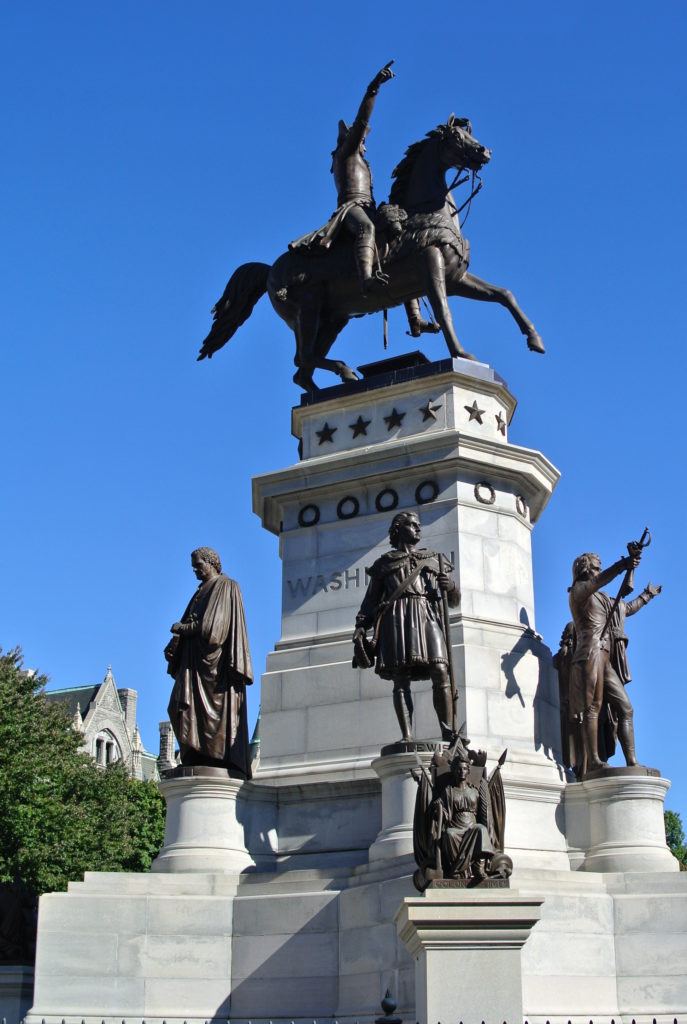 Across the monument stands St. Paul's Episcopal Church in the Greek Revival style, which was established in 1845.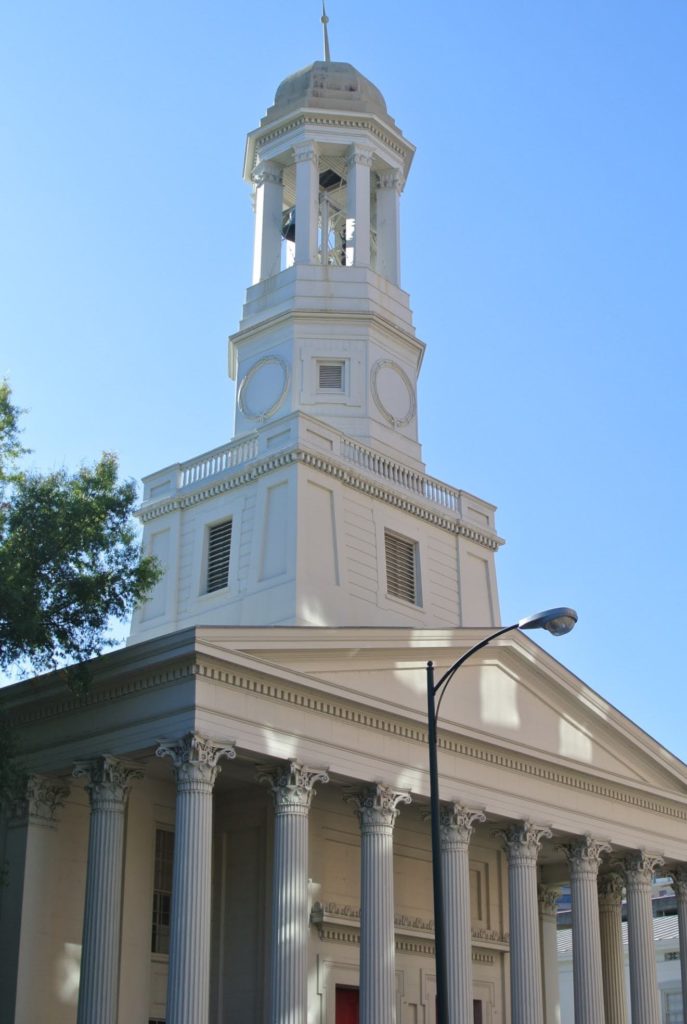 This is the back of Old City Hall, which looked as solemn and magnificent as its front.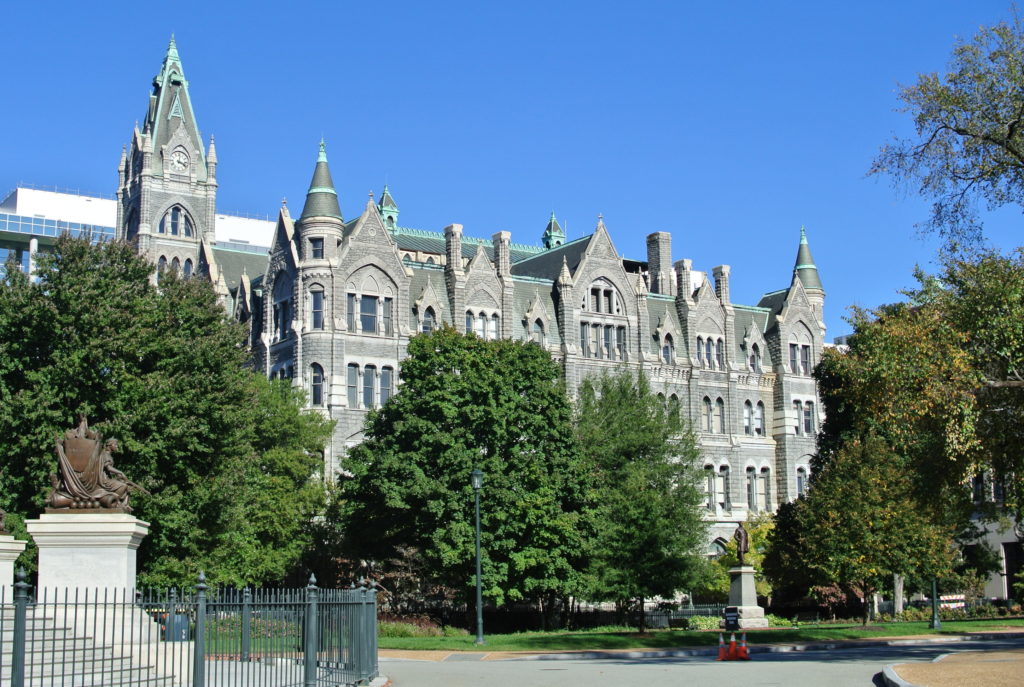 (To be continued…)