After leaving Carytown, Mr. M and I headed toward Church Hill. However, since we were kind of hungry, we went to lunch first. Unfortunately, the restaurant we were going to was closed. The building was once an old powerplant which provided electricity to old trolley cars, but now it is an amazing restaurant. Situated on the bank of the James River, it commands a fine view of downtown Richmond.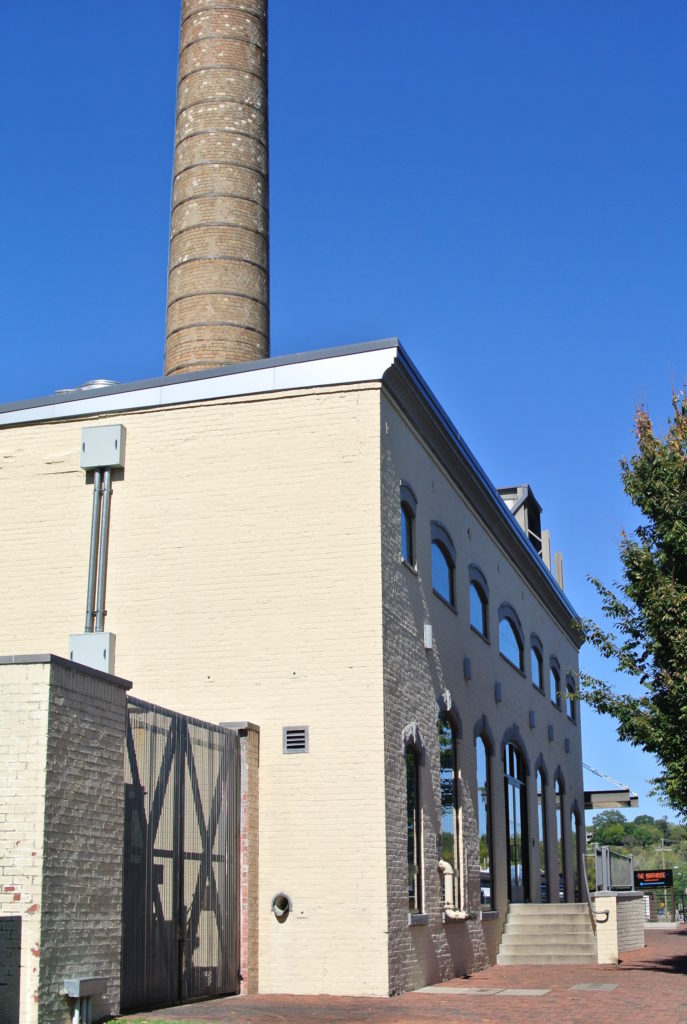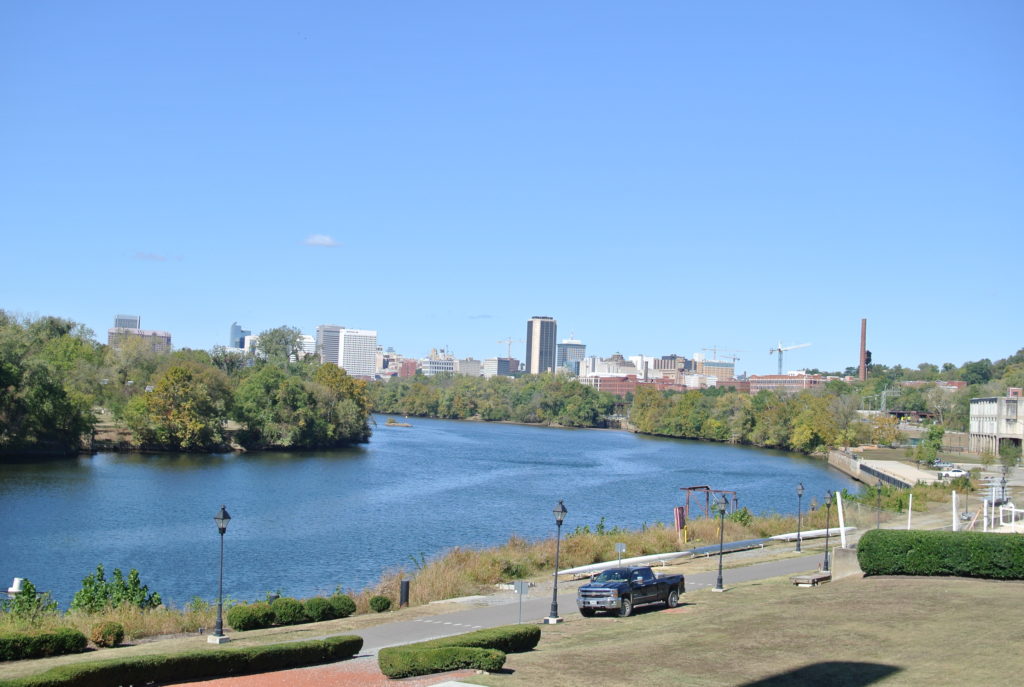 We went to another restaurant nearby, Conch Republic Rocketts. Everything on the menu looked delicious. Because I had already eaten a lot of sandwiches until then, I decided to try a salad this time. And I got this (in the picture below). To my surprise, it was a sandwich, NOT a salad! (Now I understand that if the dish contains a lot of fresh vegetables, they call it a salad.) Anyway, my "salad sandwich" was delicious! I confirmed how much I loved American sandwiches regardless of the ingredients.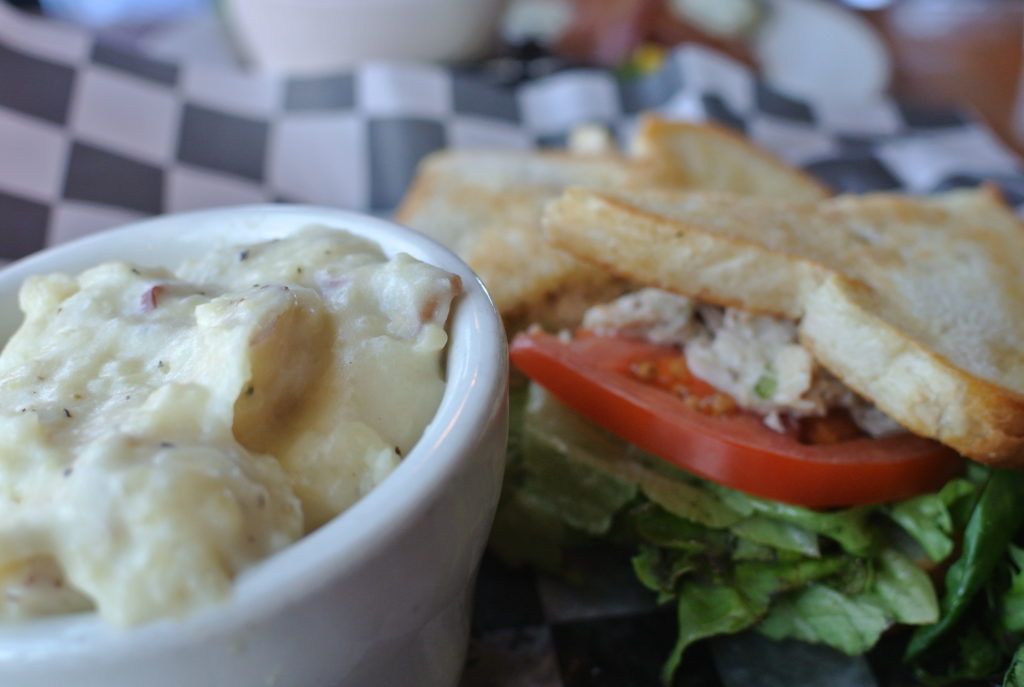 After lunch, we went back to our exploration. We saw several historic sites related to the American Revolution and the Civil War.
This is St. John's Episcopal Church. It was built in 1741. On March 23, 1775, Patrick Henry delivered the famous "Liberty or Death" speech, calling for the independence of America.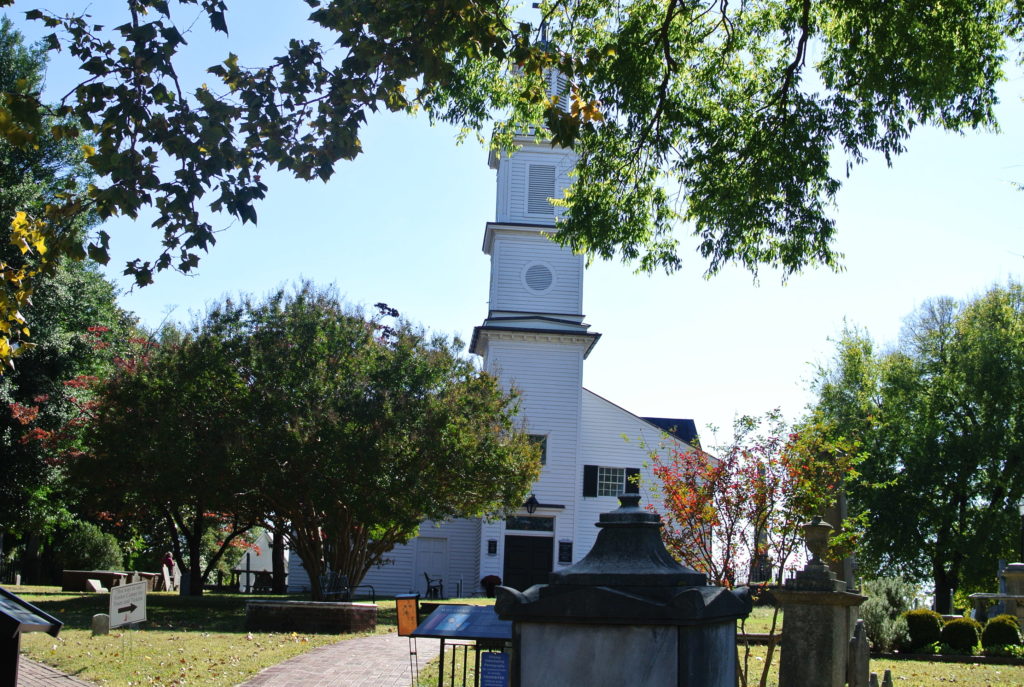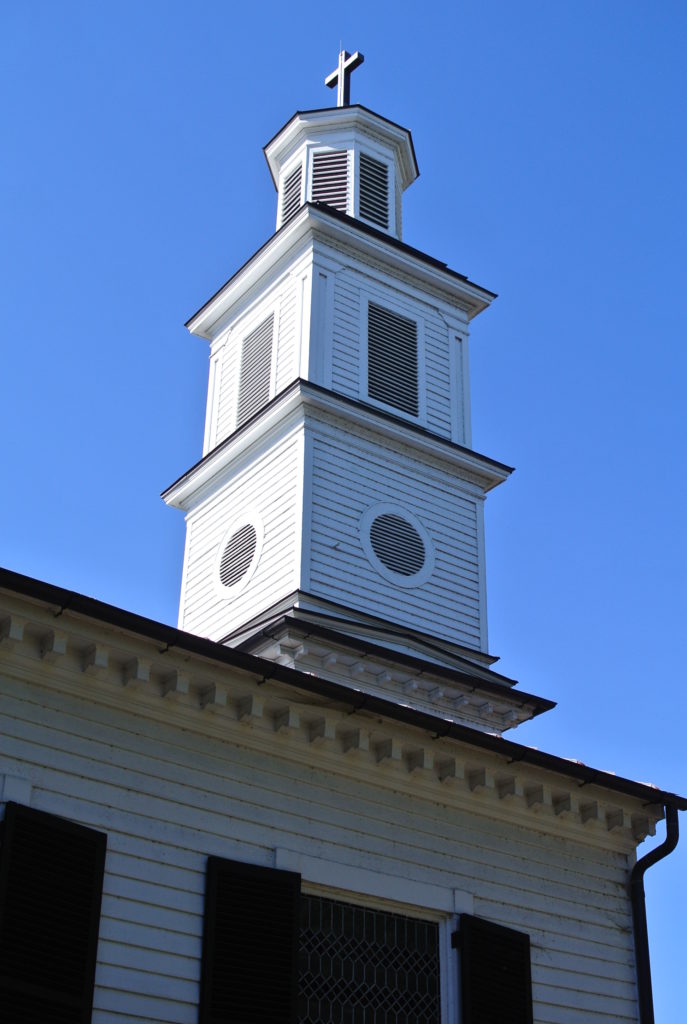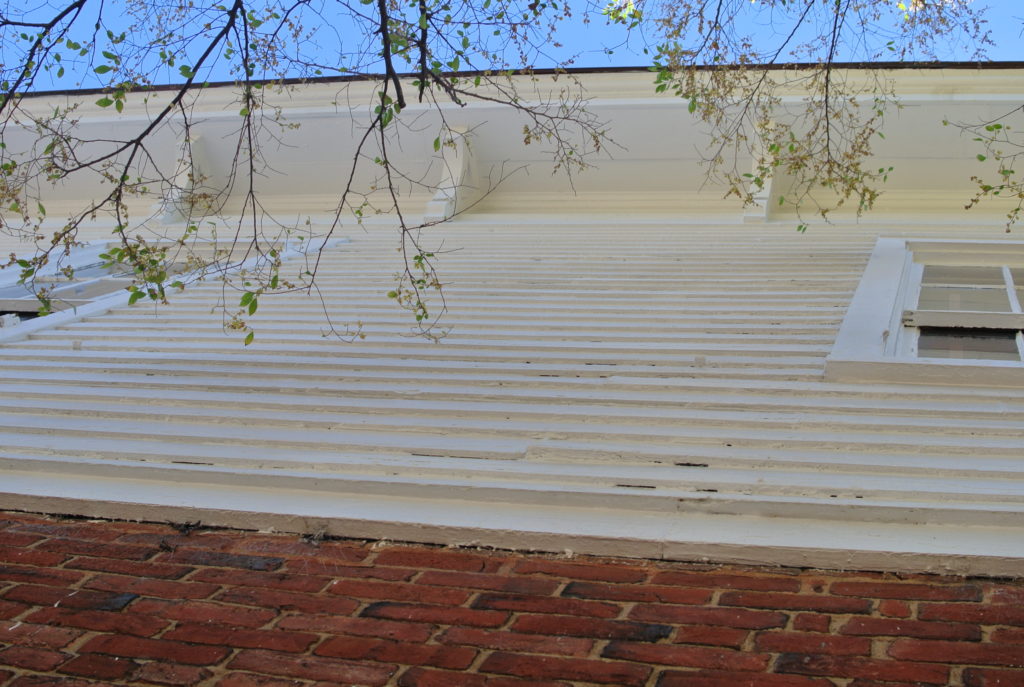 In the graveyard, Edgar Allan Poe's mother is buried.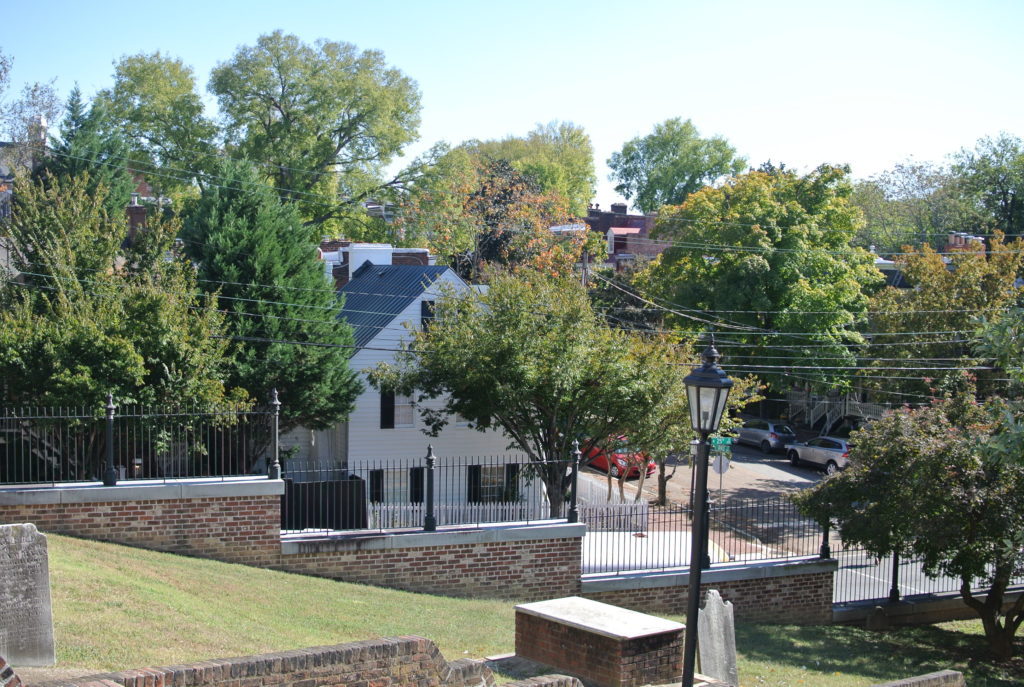 During the Civil War, much of the city of Richmond was on fire, so there are not so many old buildings remaining in the city. However, away from the center, you can find old buildings that were used as hospitals during the Civil War here and there. The building in the first picture below used to be a tobacco factory, which was used as a civil war hospital called Third Alabama Hospital. The second picture also used to be a civil war hospital, which is now an apartment building.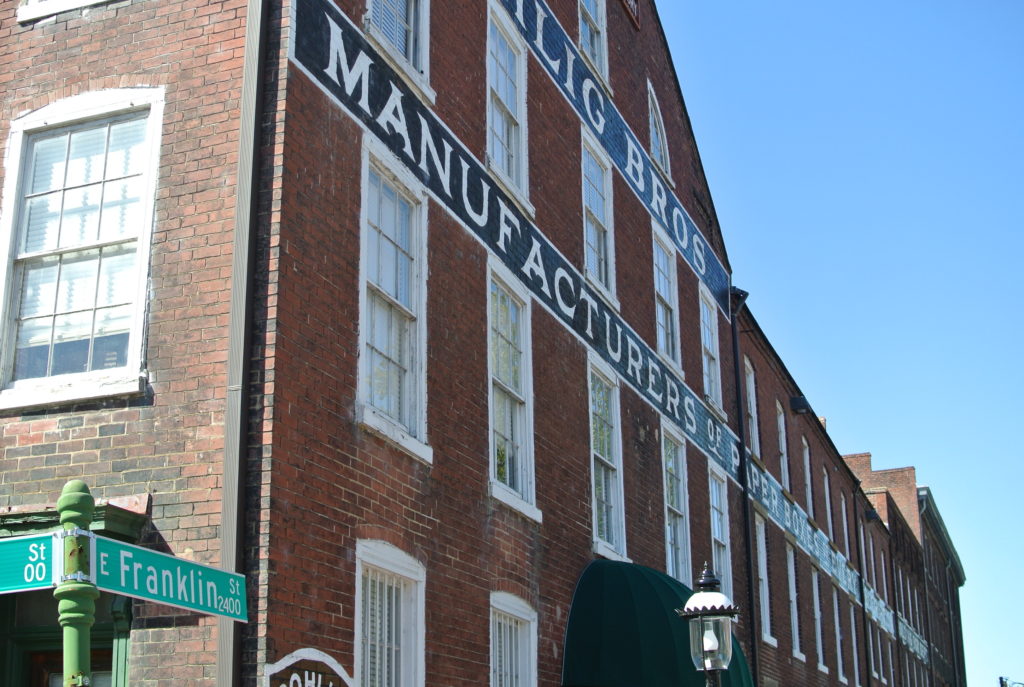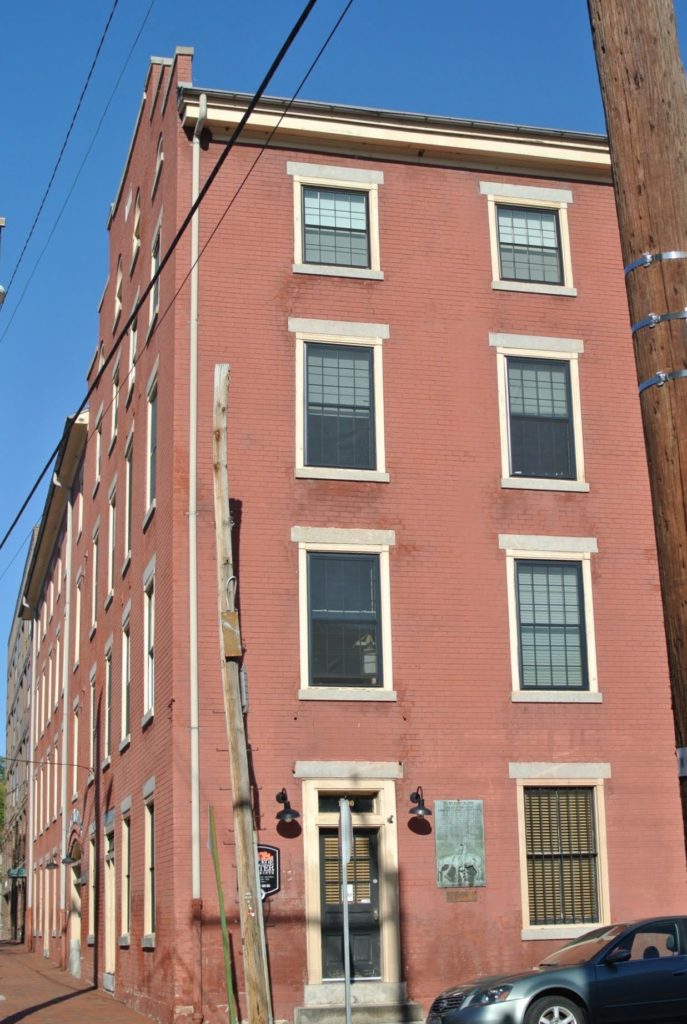 In this way, old buildings have been restored and modernized for current use. I learned some history of Richmond and the U.S. through those buildings.
I enjoyed looking at buildings in the Church Hill area. There were beautiful houses in a variety of styles.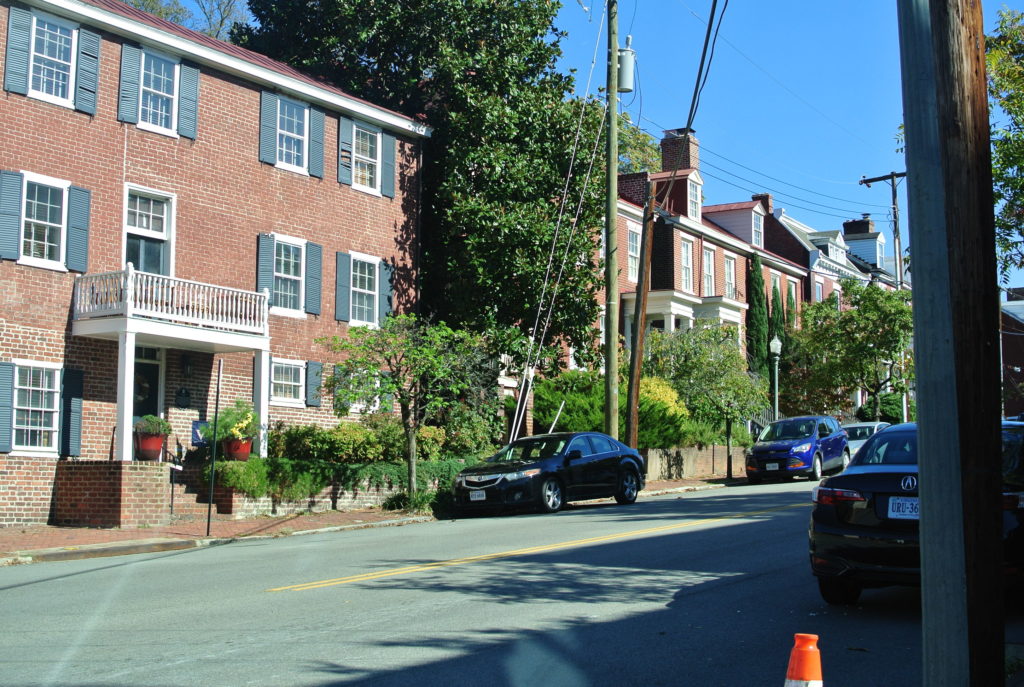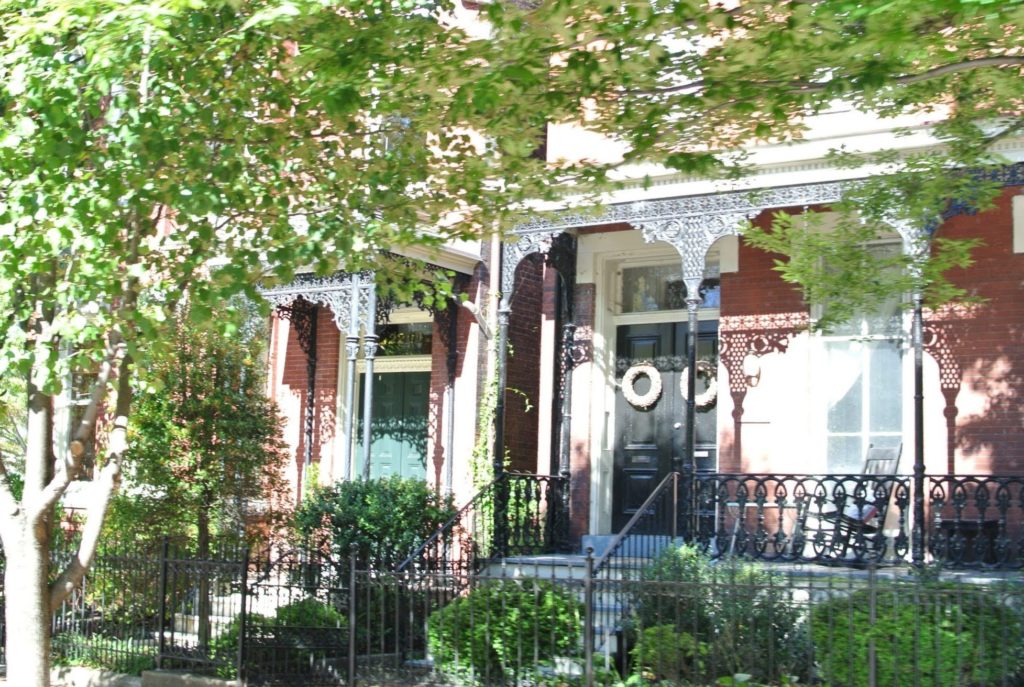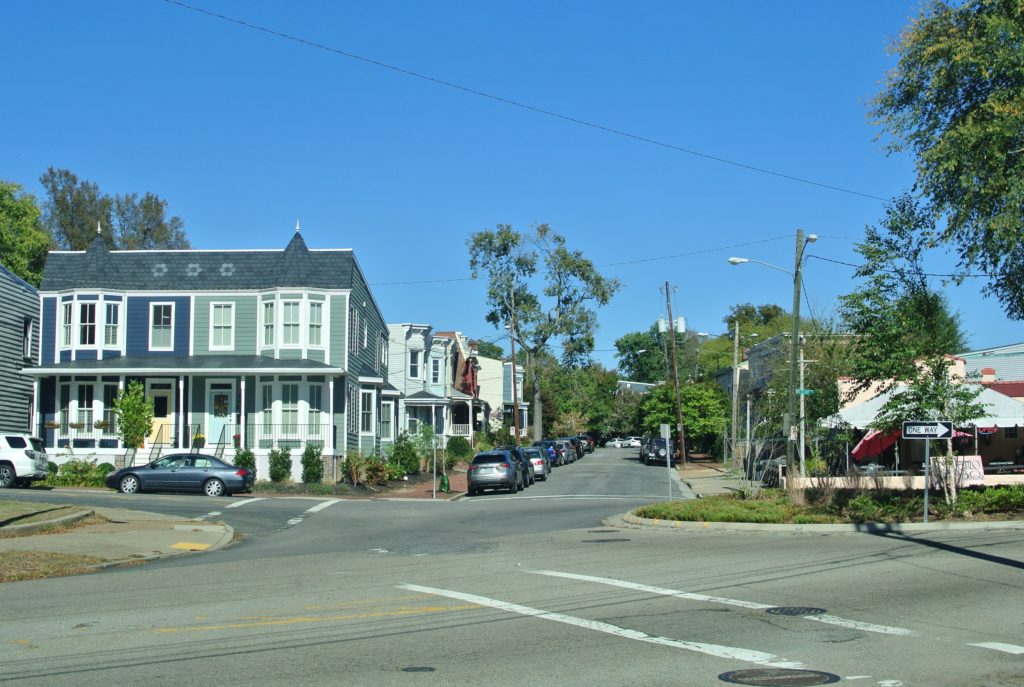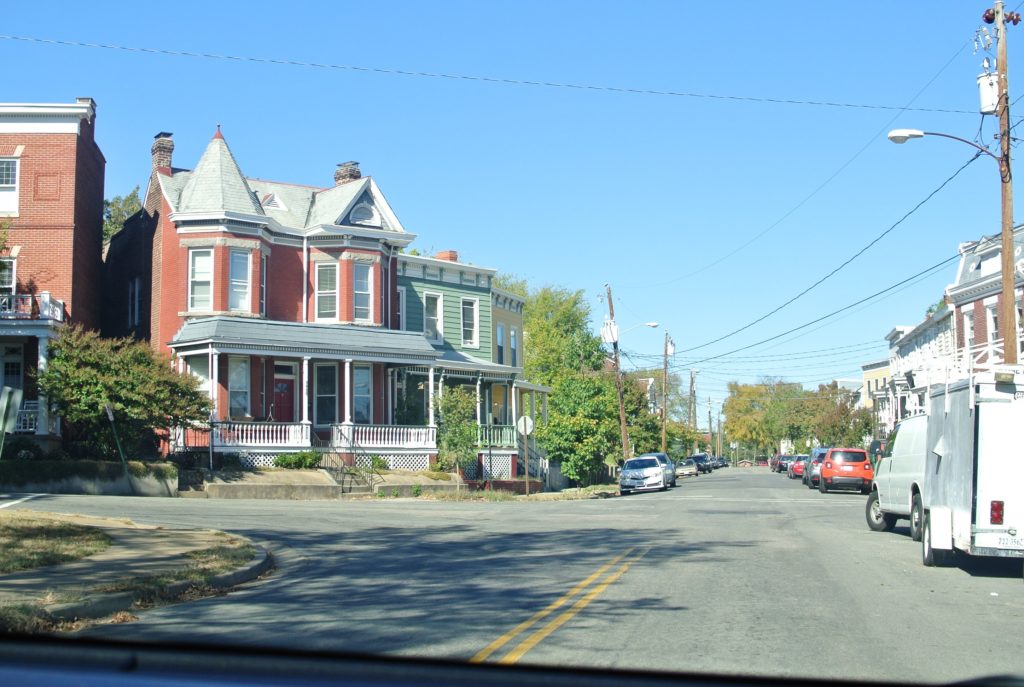 I liked the townscape. I noticed most of the utility poles were made of wood. They looked natural, blending with the surroundings.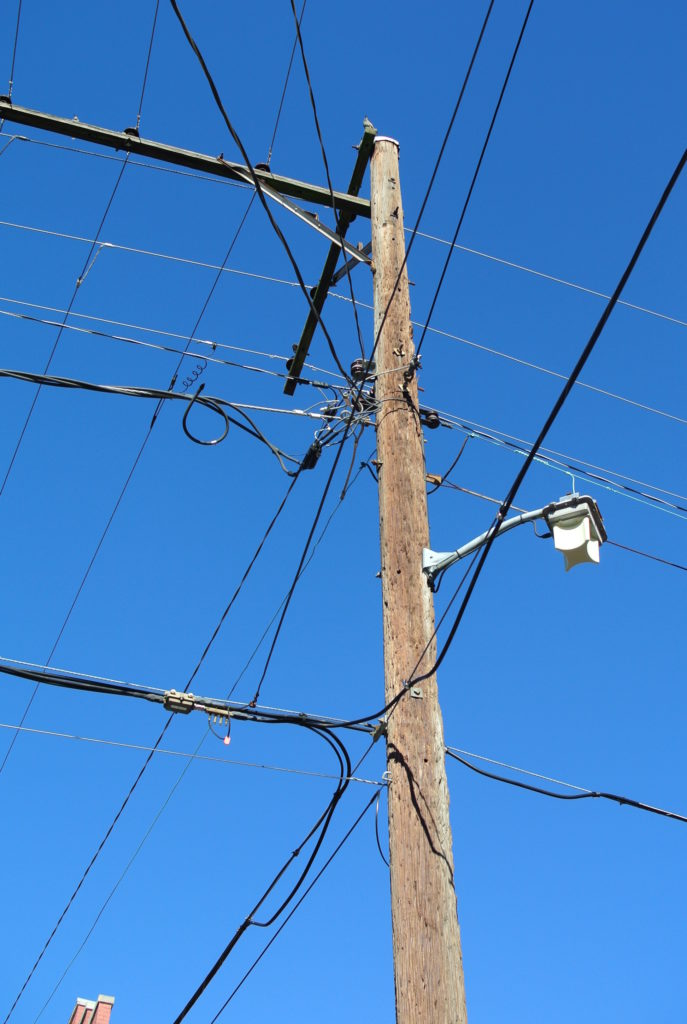 We reached the top of the hill and saw a magnificent view of downtown Richmond. The tallest building is the James Monroe Building. The structure with a long black roof is Richmond Station. After breathing some fresh air, we went down the hill toward downtown Richmond.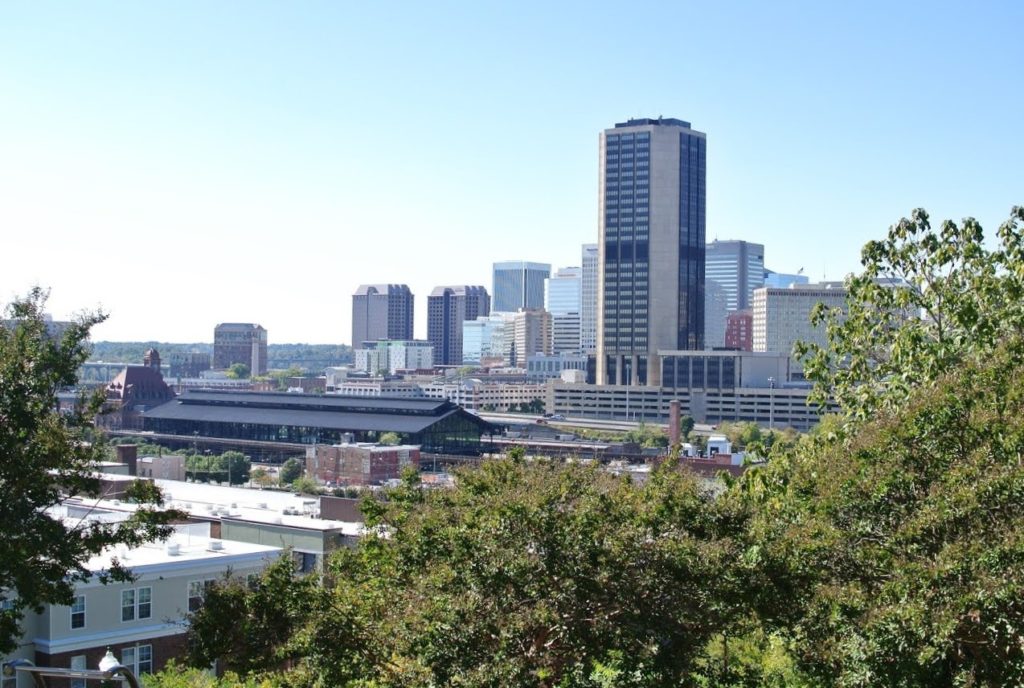 (To be continued…)