My BFF's husband, Mr. M drove me to downtown Richmond. He was a wonderful guide! Our first destination was Carytown. We walked along W Cary Street. There were attractive businesses on the street, including formal dress and vintage clothing shops. We dropped by some specialty shops. In one of them, we found a funny doll, which made us laugh. In a chocolate shop, which was full of mouth-watering smells, we found our favorite European chocolates. We stopped by a fair trade store, too.
It was fun to stroll along the street, while looking at the colorful, charming facades, humorous posters on the store windows, and cute graffiti on the sidewalk.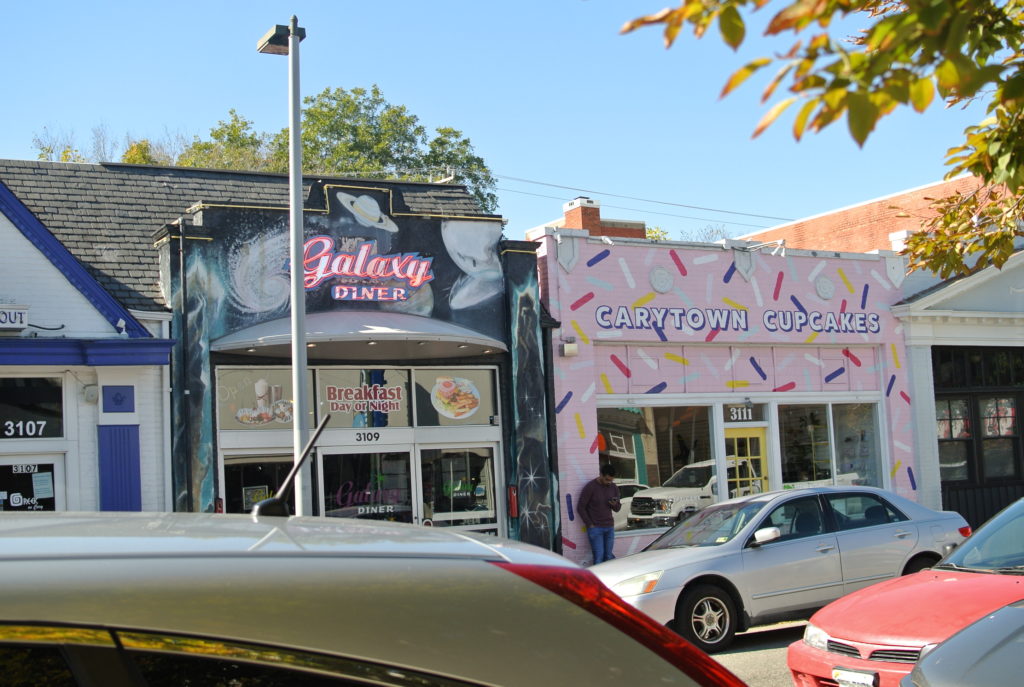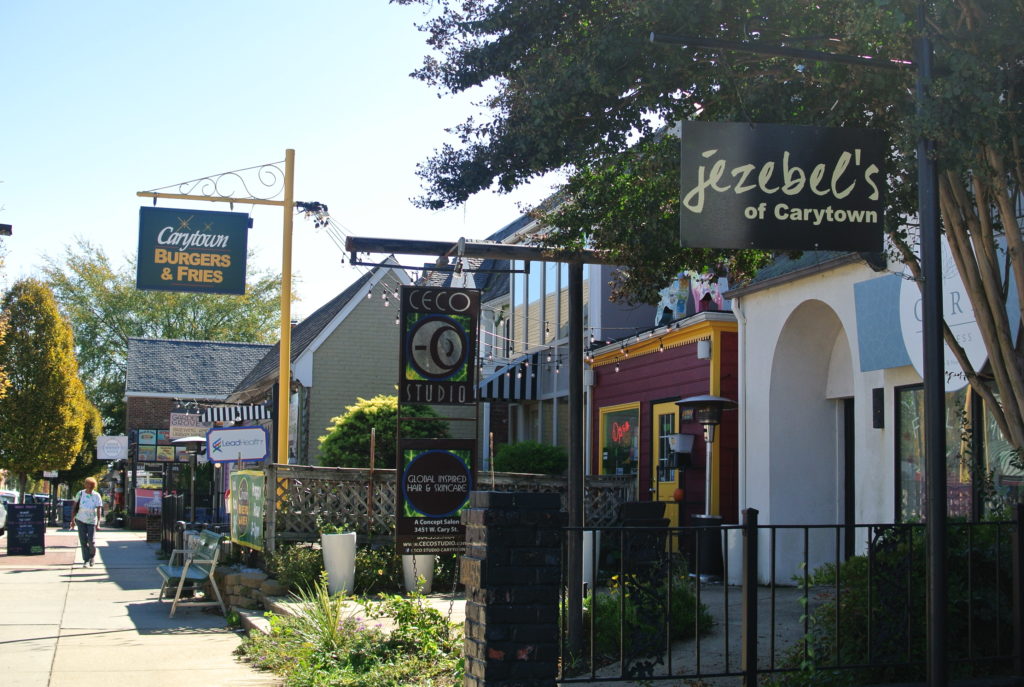 We passed by the Byrd Theatre, which is Richmond's oldest movie theater built in 1928. Carytown is a fabulous place to get to know old and contemporary American cultures.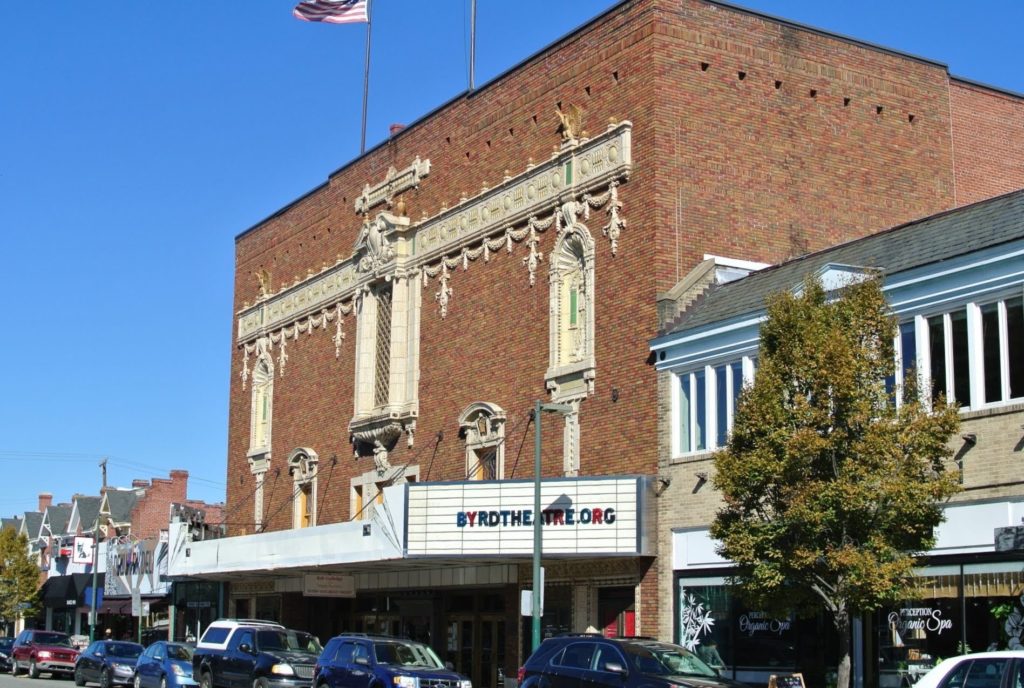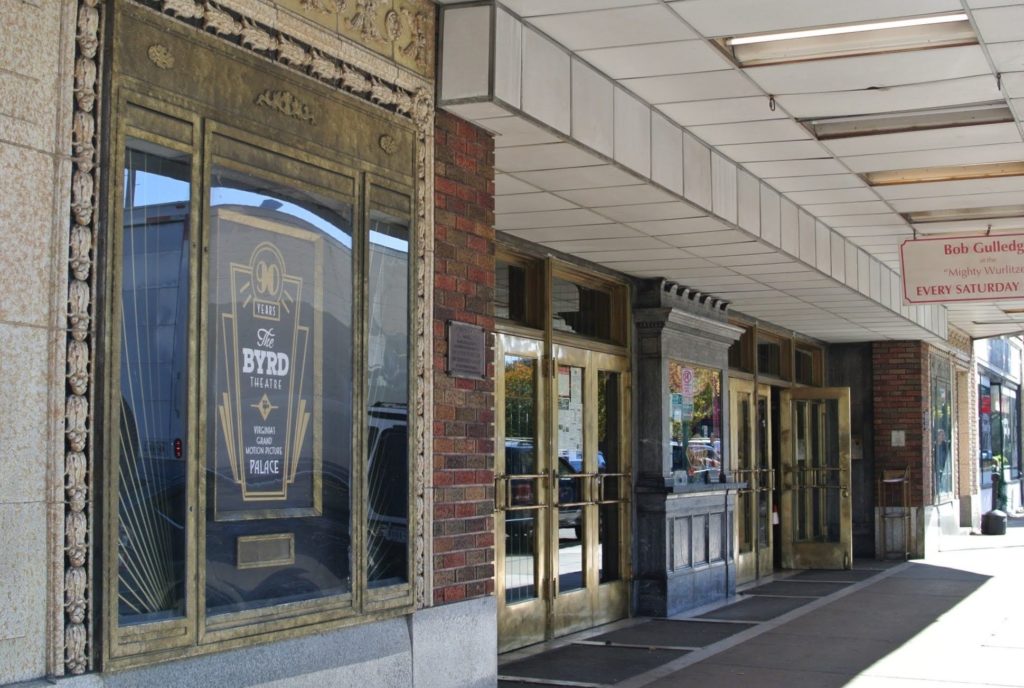 (To be continued…)