The most impressive exhibit in the Steven F. Udvar-Hazy Center, the Smithsonian National Air and Space Museum, was the space shuttle Discovery. It boasts of having been the longest-serving spacecraft. It flew as many as 39 times from 1984 to 2011.
I was overwhelmed by its size. It was much larger than I had expected. Also, I was especially interested in the tiles, partly because I had worked for a tile manufacturer before. Different tiles were used for the spacecraft.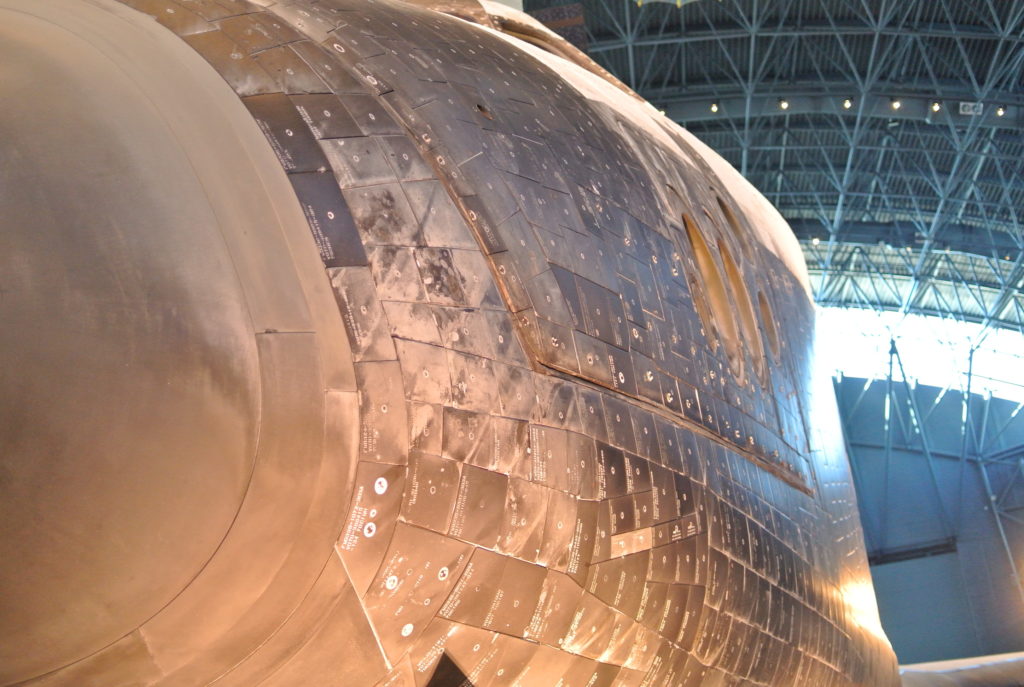 The black tiles protect the spacecraft against temperatures of up to 1,260 degrees Celsius, while the white tiles resist temperatures up to 649 degrees Celsius.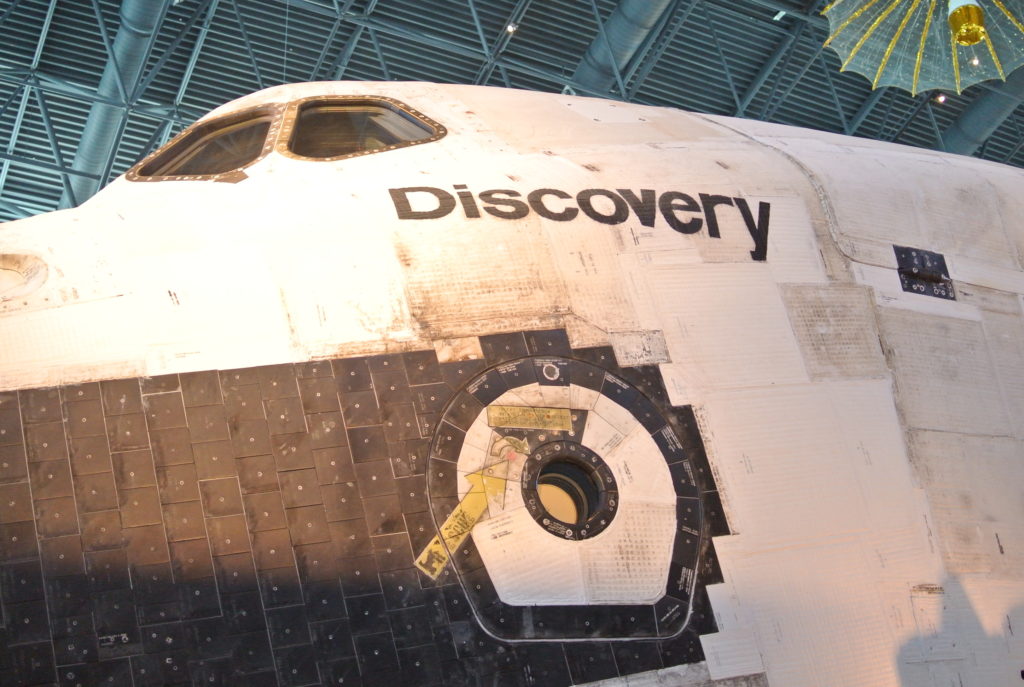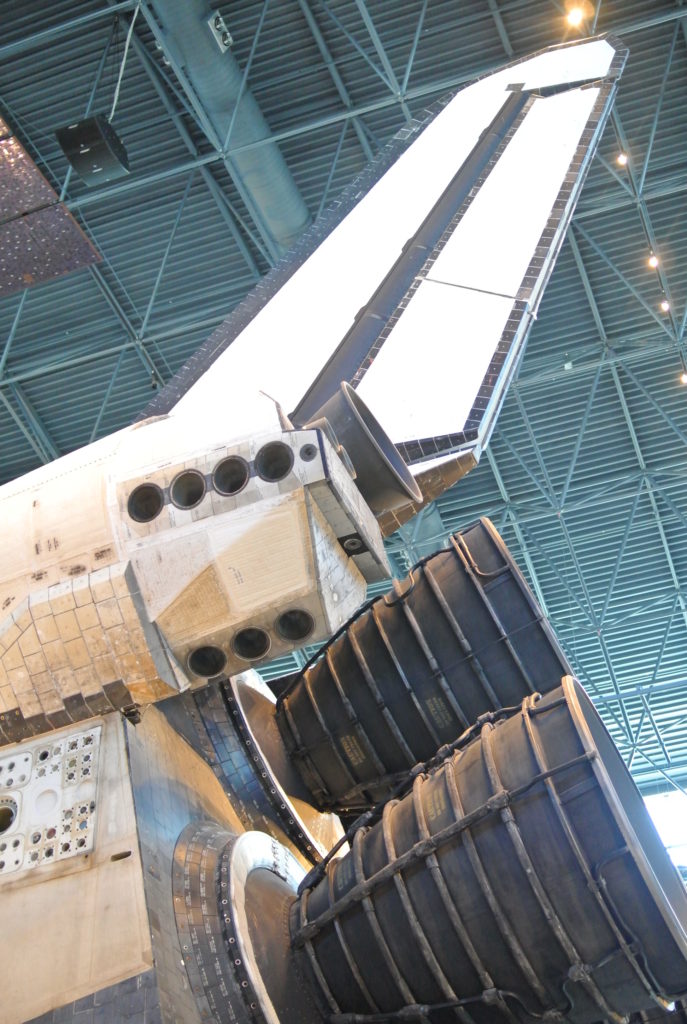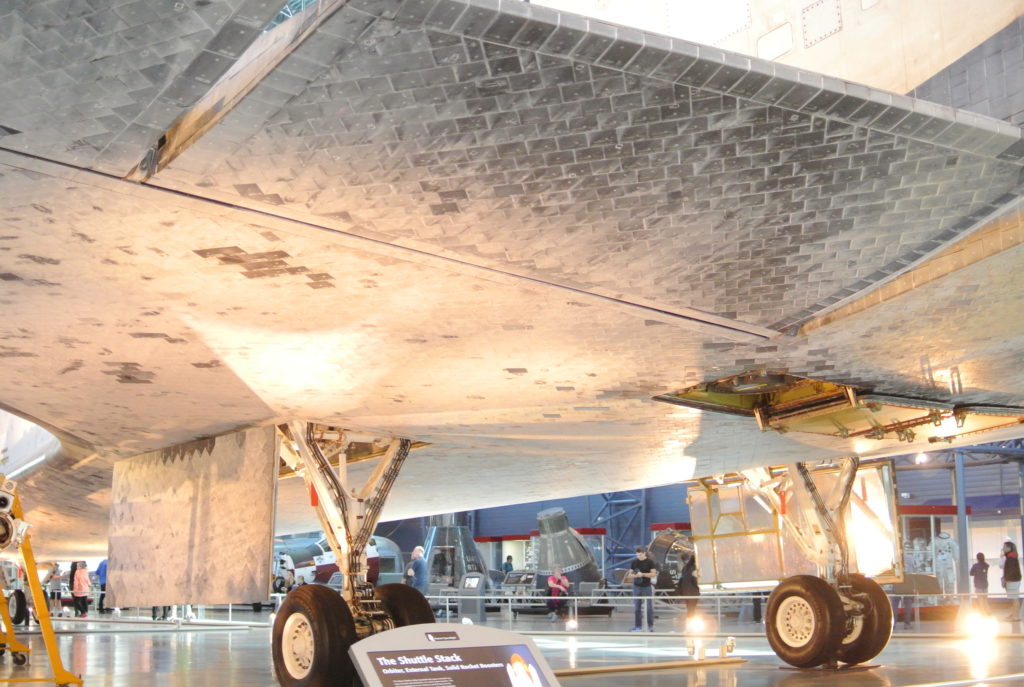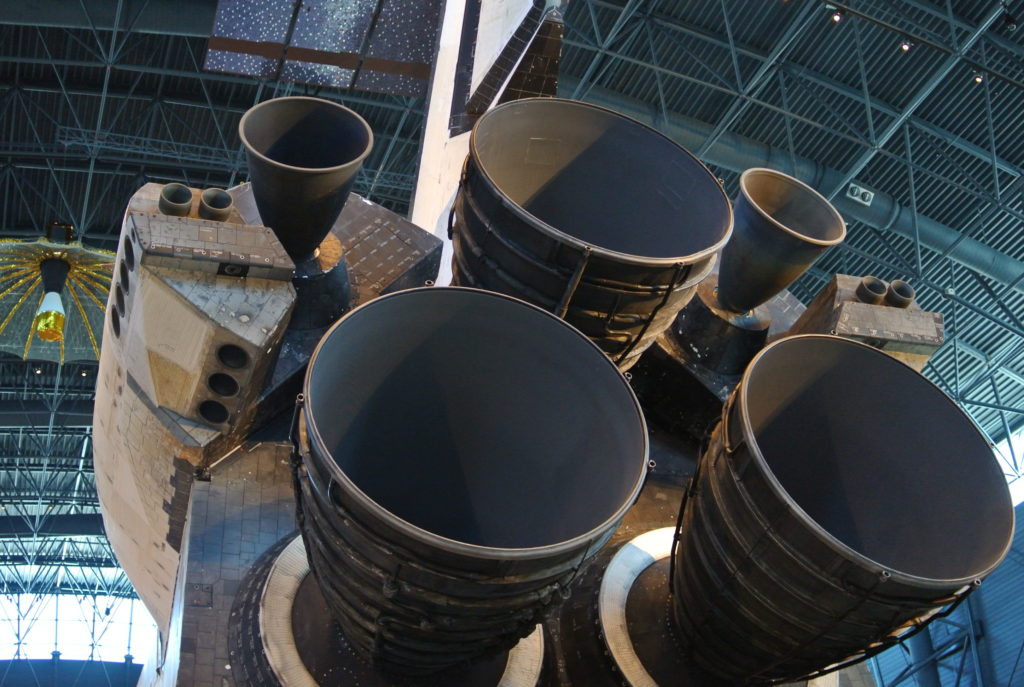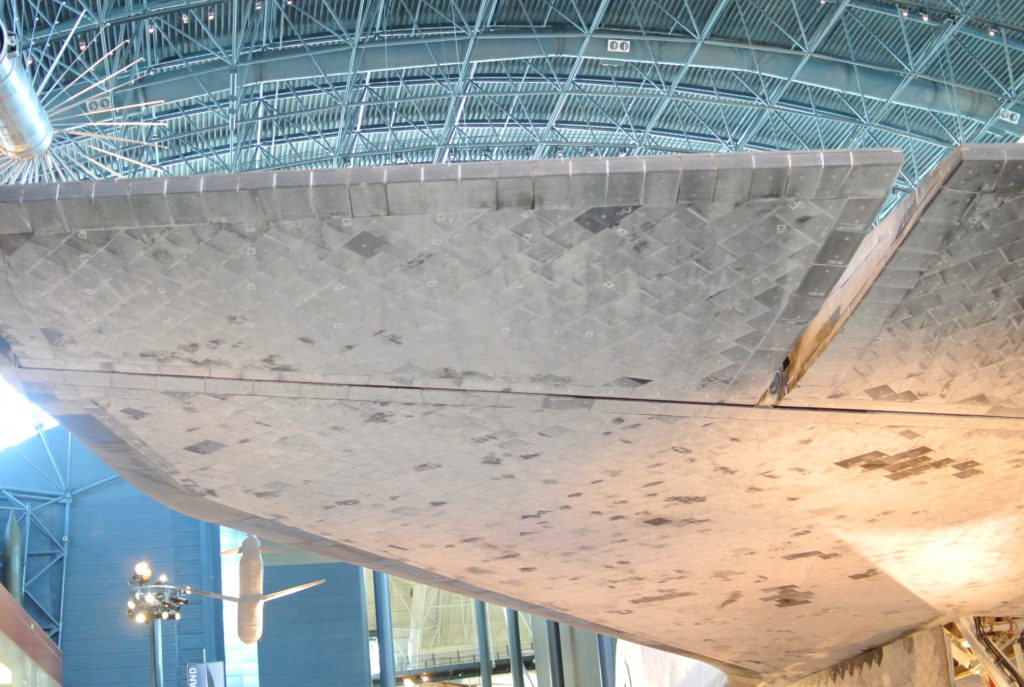 I saw some other interesting artifacts, too.
This is a mobile quarantine facility used for astronauts who returned from the Moon. It was intended to prevent the spread of lunar contagions by isolating the astronauts from other people.  This facility was used by Apollo 11 astronauts. They stayed in it for 88 hours immediately after returning to Earth.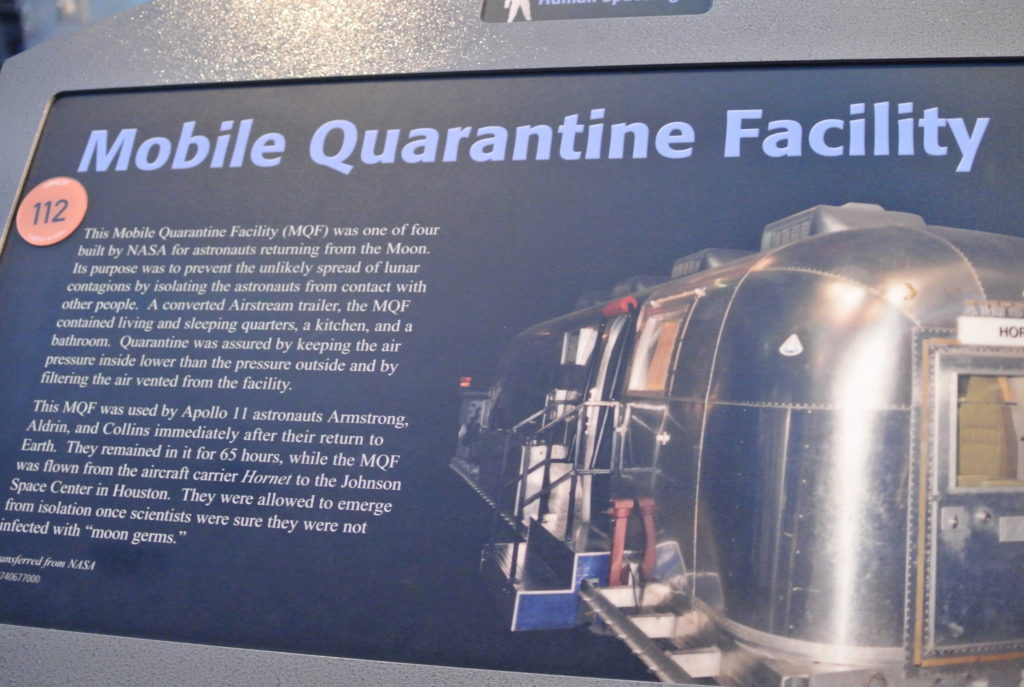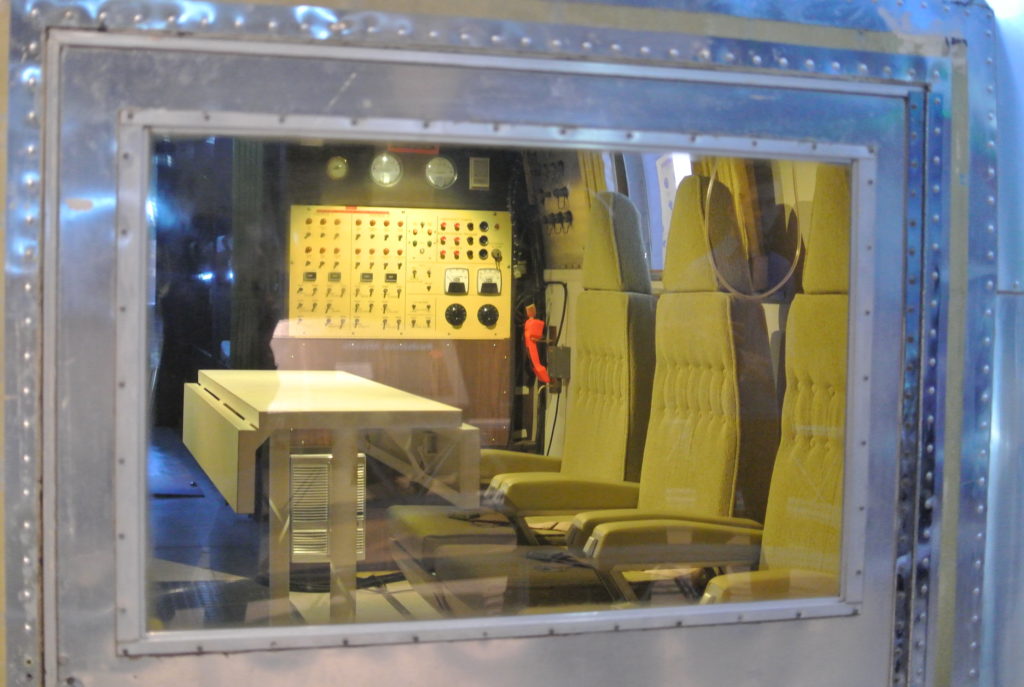 These are Mars Pathfinder (right) and Sojourner (left). They are full-scale engineering prototypes for the spacecraft that were launched and landed on Mars between 1996 and 1997.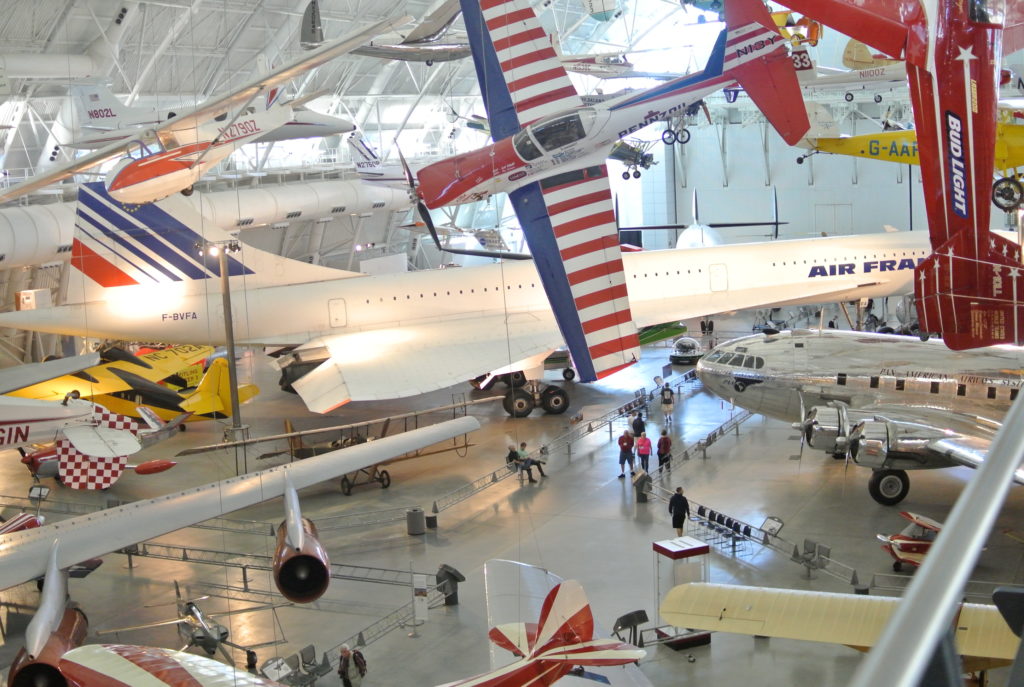 The Agena-B upper stage was used to launch different satellites and space probes during the 1960s.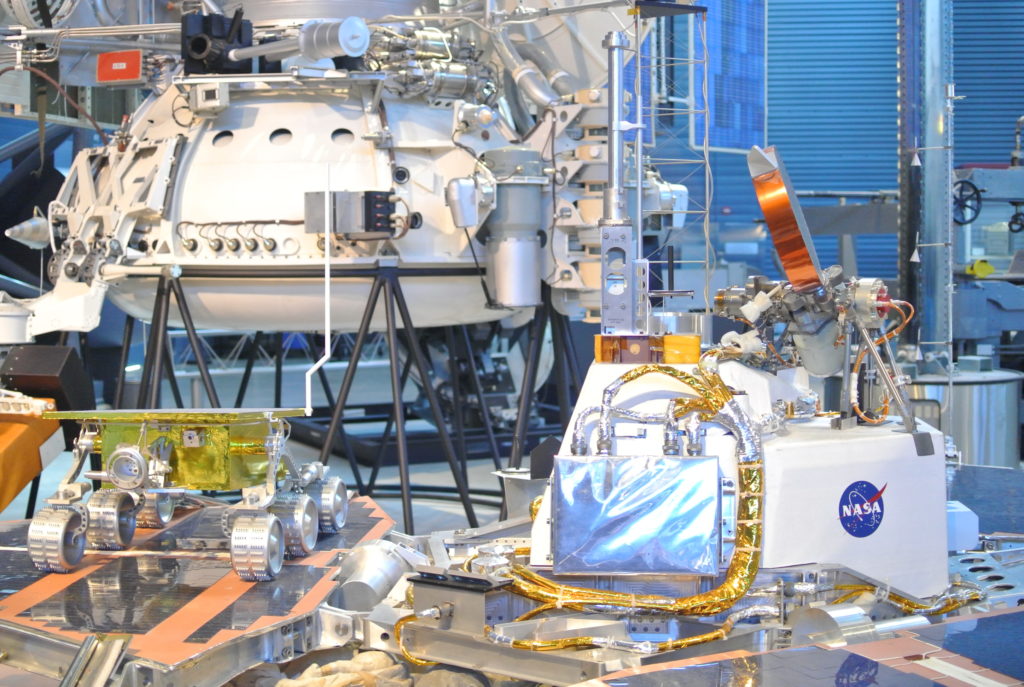 The museum has an observation tower. I went up the tower and saw "real" airplanes approaching the Dulles Airport. Thus, I saw many airplanes both inside and outside the museum on that day.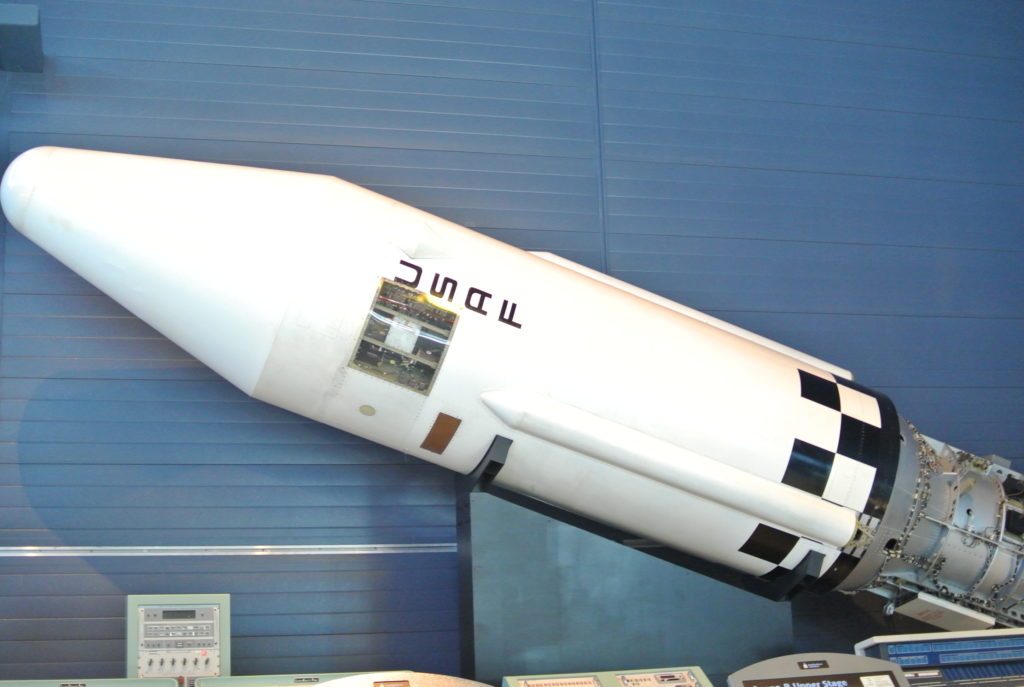 With my curiosity fully satisfied, I left the museum for the hotel.
(To be continued…)