In the evening, my BFF, her family and I went to the Swift Creek Reservoir. We met up with Mr. M's mother, Mrs. M there. The reservoir was built in 1965 as a public water supply for Chesterfield County. It had a scenic view.
We went to a restaurant called the Boathouse Sunday Park by the reservoir. It was just before sunset. So the sky and the water were changing color every second.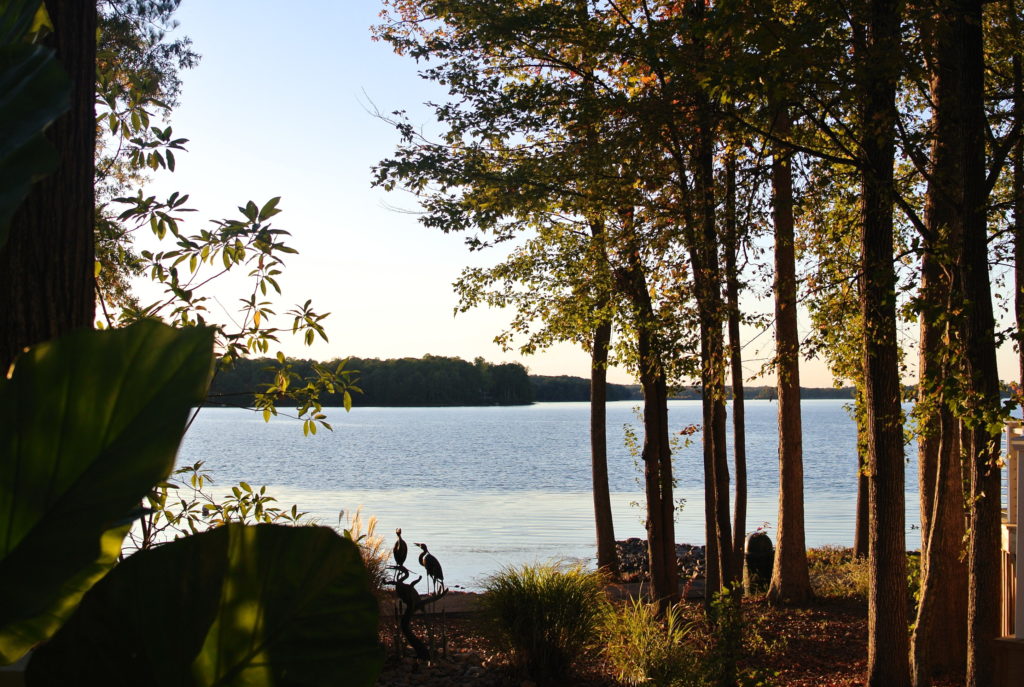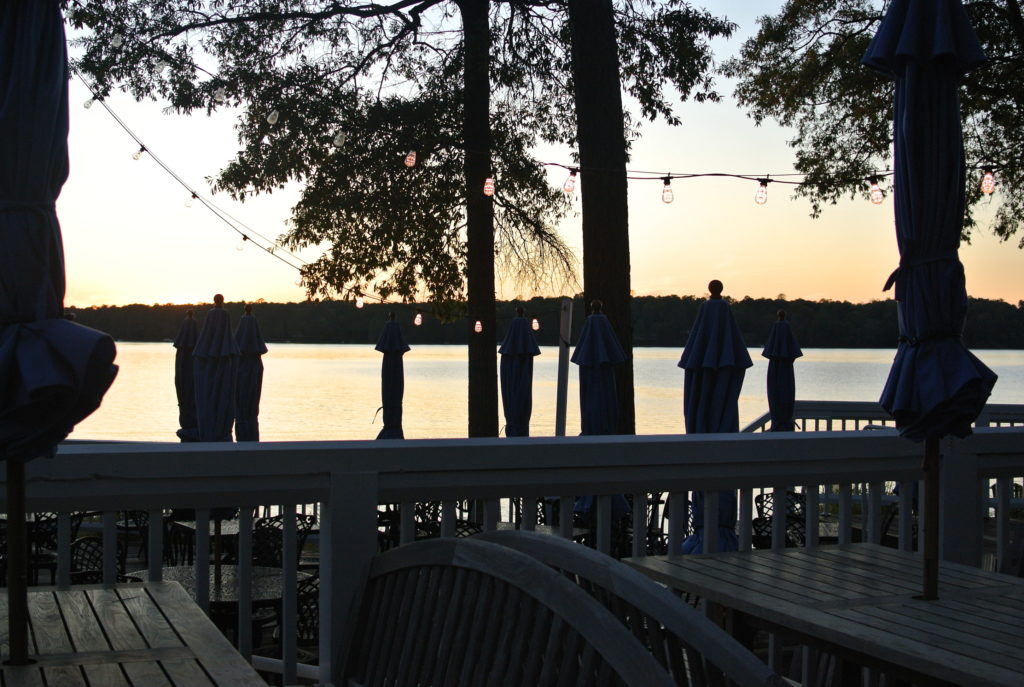 My BFF, Miss Fairy, and I went down to the shore and saw a breathtaking view. I liked the gradation of pastel colors. It was the most impressive dusk scenery I had ever seen.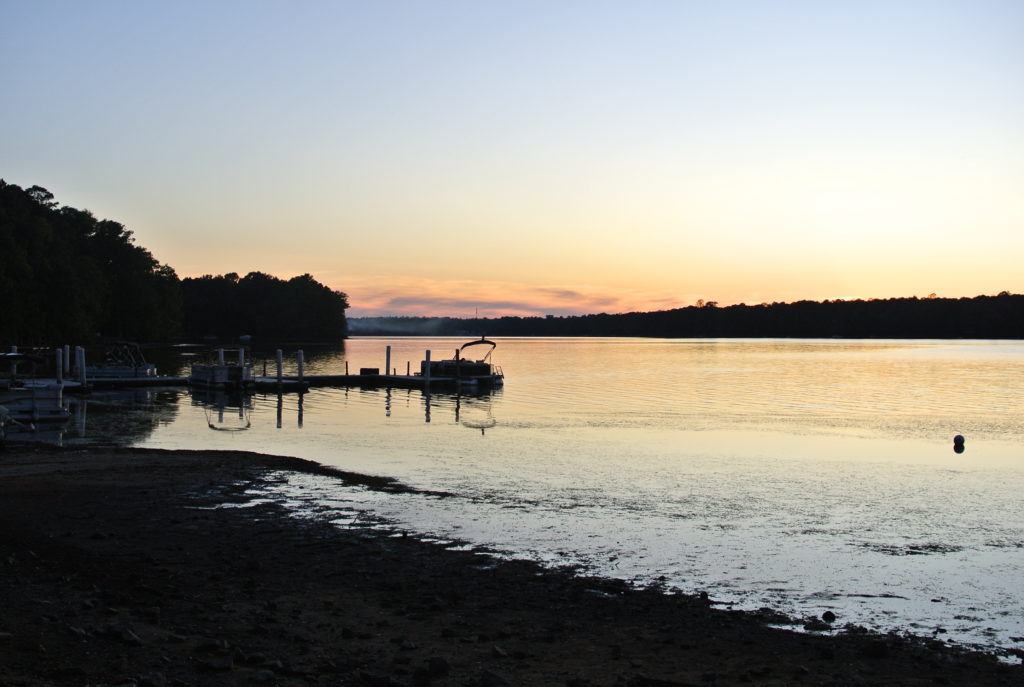 We went back to the restaurant. They gave Luca a coloring set. He colored a sheet of paper with crayons and made a hat of it. It was cool! He has a good sense of color. I ordered shrimp tacos with fresh vegetables. We had a happy time in the nice restaurant.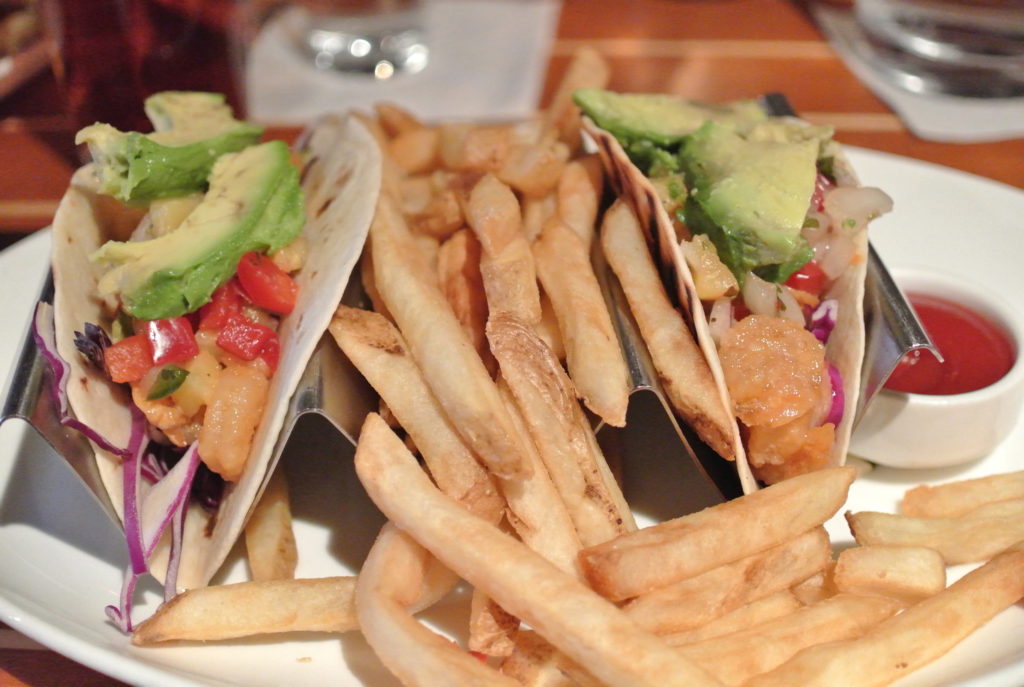 After dinner we went to Mrs. M's new home. The moment we entered the apartment, her doggie welcomed us, wagging her tail. She was such a cutie! I was enchanted by the beautiful, immaculate apartment. Mrs. M kindly took me on a house tour. I liked how she decorated the walls with her family photos. I understood how affectionately her children, including Mr. M, had been brought up.
I really loved her home. It was a dreamlike place. Everything was sophisticated. I liked the colors of the walls, which were pale blue, and the fabrics. Indeed, she had chosen yellow fabrics and made curtains herself. The colors and textures of the antique furniture perfectly matched the home. The furniture was what she and her family had long cherished.
After coming back to the living room, I gave her some origami paper as a souvenir from Japan and tried to show her how to make an origami crane. However, it slipped my mind because I had not made origami for ages. The first one I made by accident was not a crane but Pacman the Muncher, which I had never expected. I wanted to show her a crane and tried again and again. I finally made one, but with a lot of wrinkles on it. I was embarrassed. Fortunately, Mrs. M and the spectators (my BFF and Mr. M) were kind enough to laugh it off.
After the origami demonstration, we sat at a large table and had delicious pumpkin cake together. The table was decorated for Halloween. We had a peaceful, relaxing time.
As is often the case with me, when I get inspired by a beautiful home, I feel like rushing to my apartment to clean it up and decorate it! Back in Japan, I am still thinking about home decors.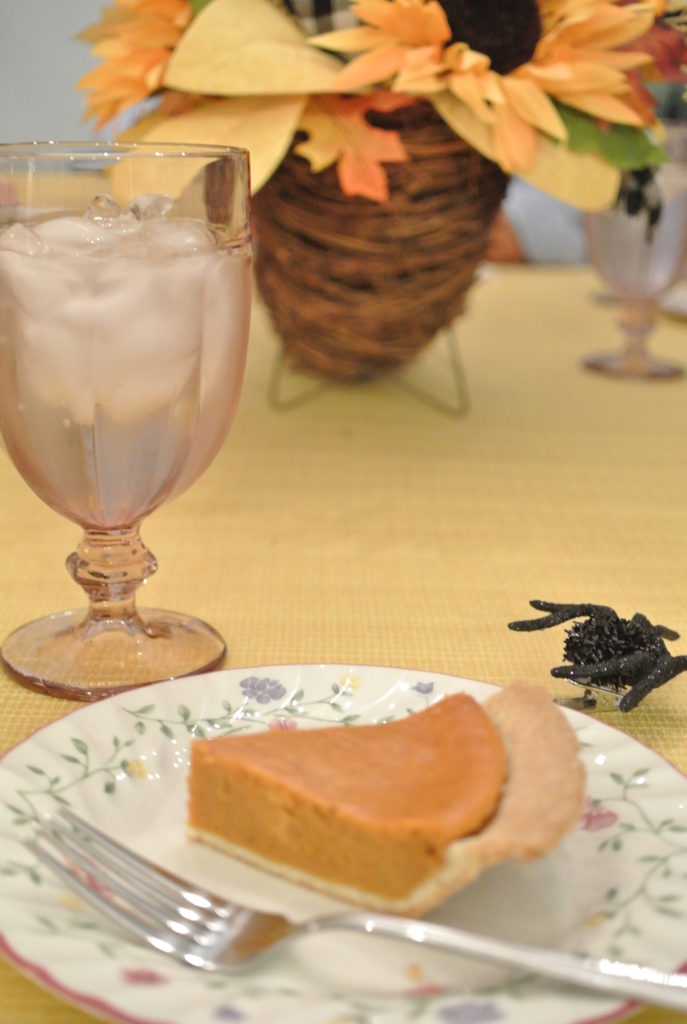 (To be continued…)