My family was looking at the Tsugaru Strait from Cape Tachimachi. Then, wild dolphins appeared.
At first, I couldn't believe my eyes because I didn't know they were visible to the naked eye from the cape. However, a kind gentleman told us that they were dolphins, so we started dolphin-watching.
As time went on, we got better and better at finding dolphins. First, we learned to notice typical splashes made by dolphins, and then learned to recognize their fins. We took their photos.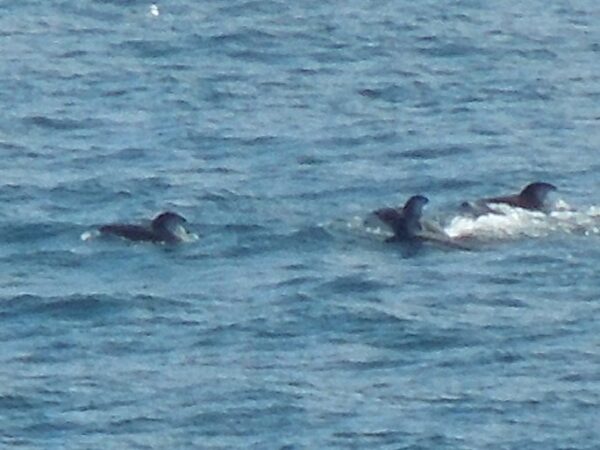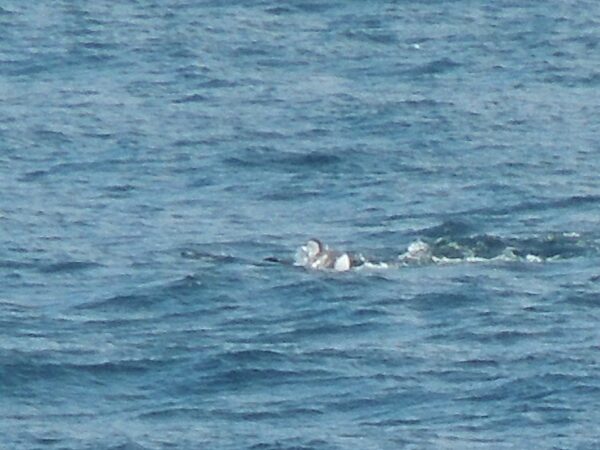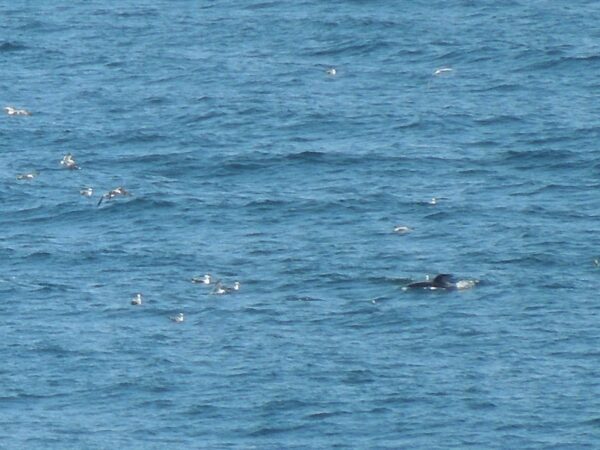 I still cannot forget the beautiful sea where animals were living in harmony. The dolphins were playful, considerate, and cooperative. Just thinking about them makes me happy.