Cape Tachimachi is the southeastern tip of Mt. Hakodate. It faces the Tsugaru Strait.
My family walked uphill, hearing bush warblers singing and feeling the sea breeze.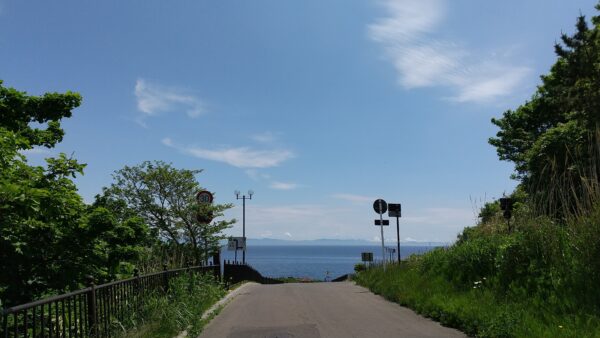 We got to Cape Tachimachi.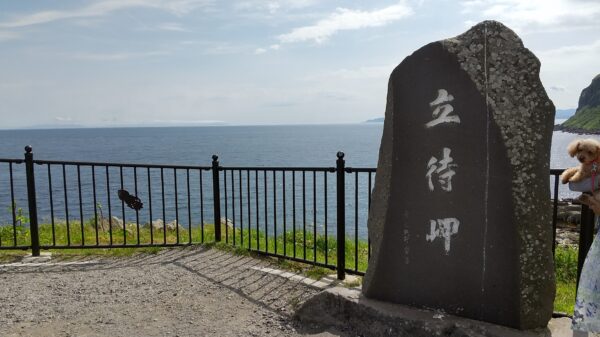 There is a tanka monument of Hiroshi and Akiko Yosano, who visited Hakodate in 1931. I remember my husband and I were delighted to find OUR names when we came here before.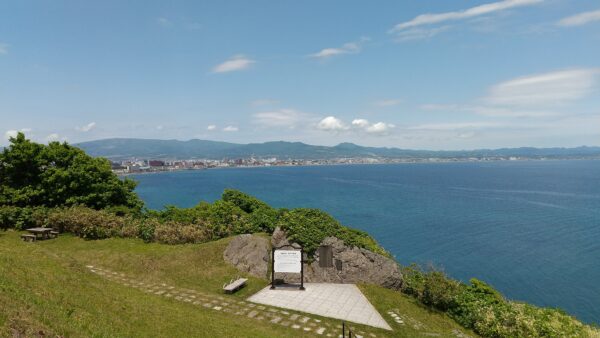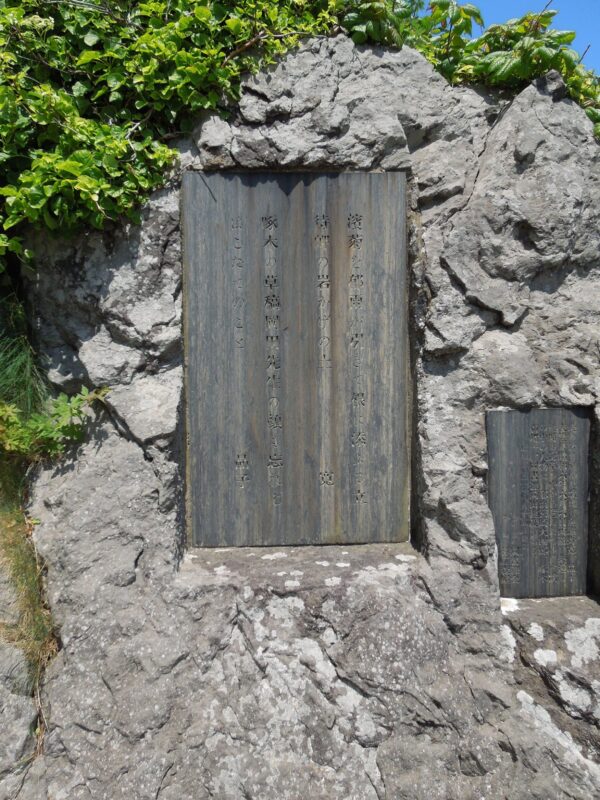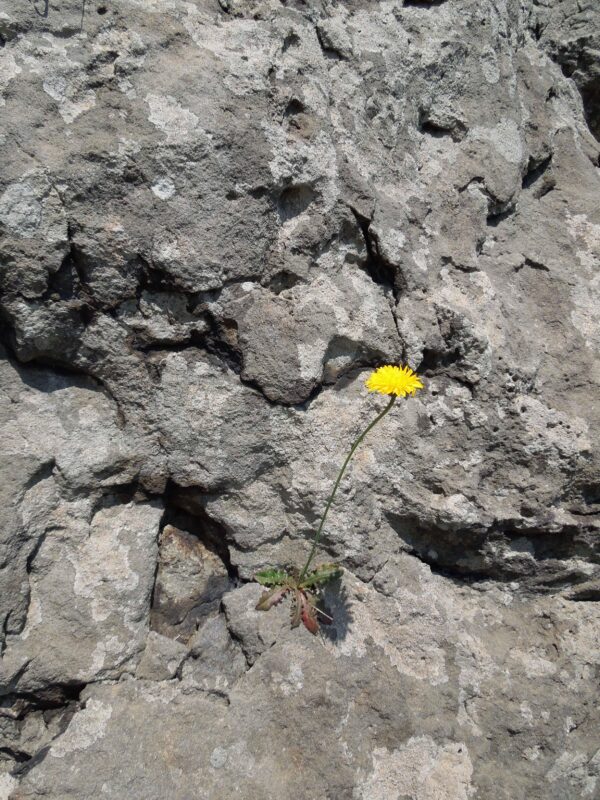 The cape commands a magnificent view of Hakodate.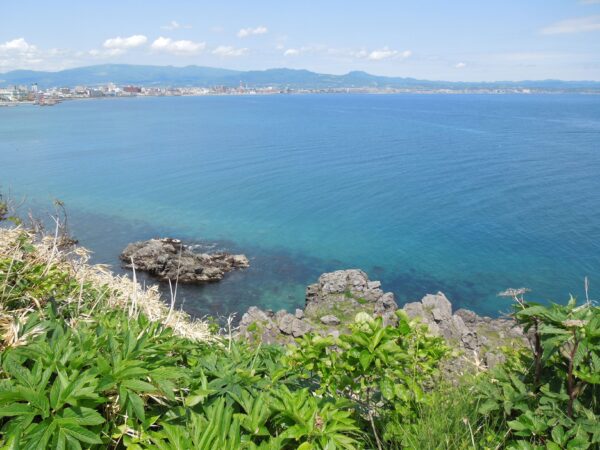 The other side is a steep cliff.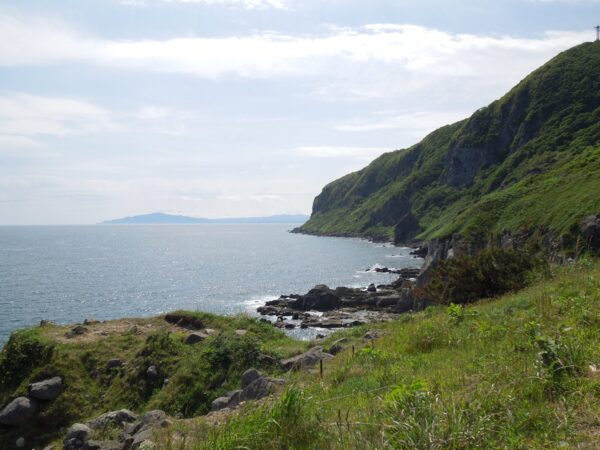 You can see Aomori Prefecture across the Tsugaru Strait.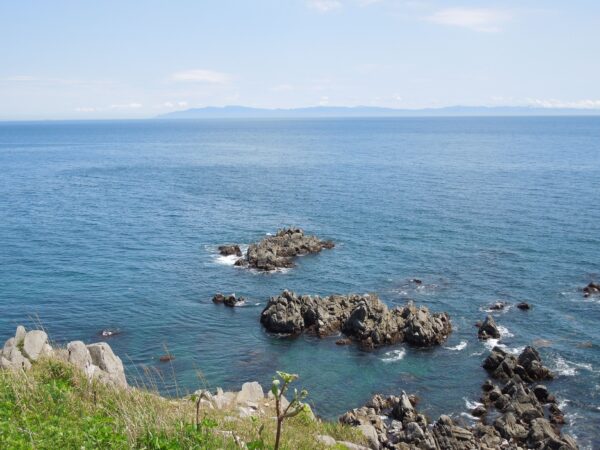 On the rocks, there were many birds, including black-tailed gulls and cormorants.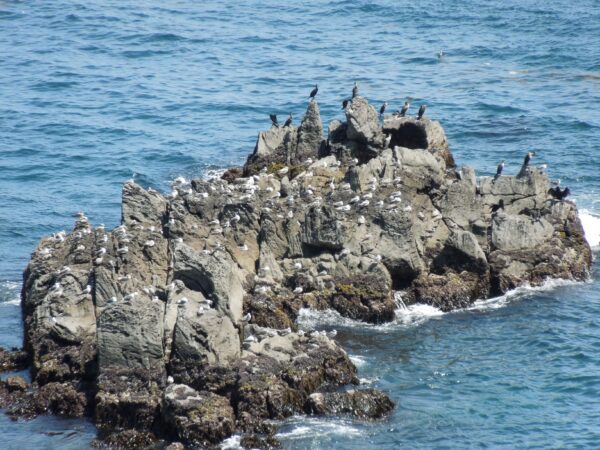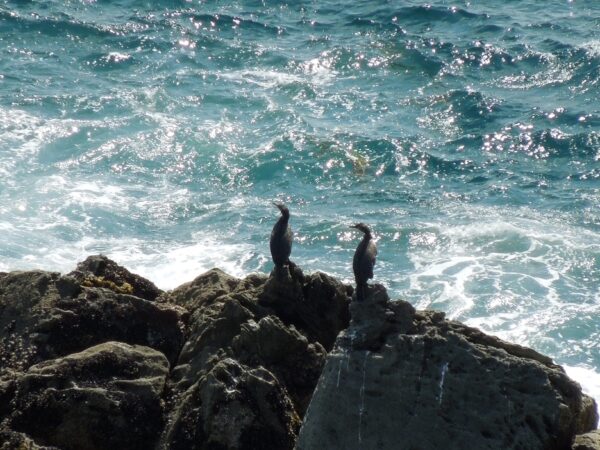 We enjoyed looking at the sea. It was quiet but full of life. We could never get tired of looking at it.