Goryokaku is a star-shaped fort designated as a national special historic site. It was built in the last years of the Edo period and completed in 1866. It was Japan's first western-style fort. Now it is open to the public as a park.
My family got off the train at JR Goryokaku Station. We enjoyed riding this old train car.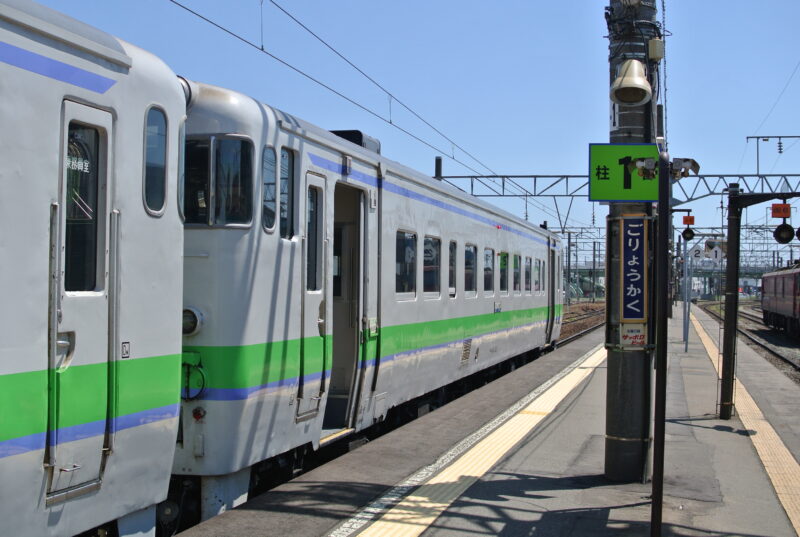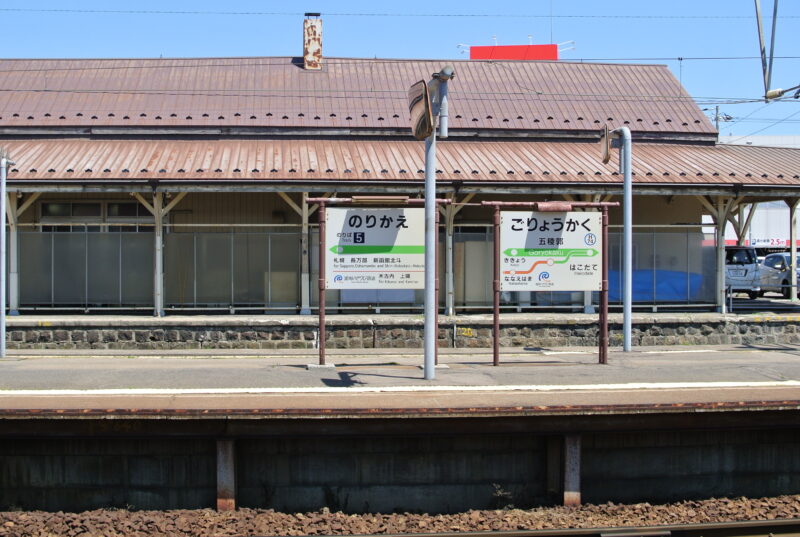 On arriving at the park, I was stunned by the gorgeous azalea flowers alongside the moat.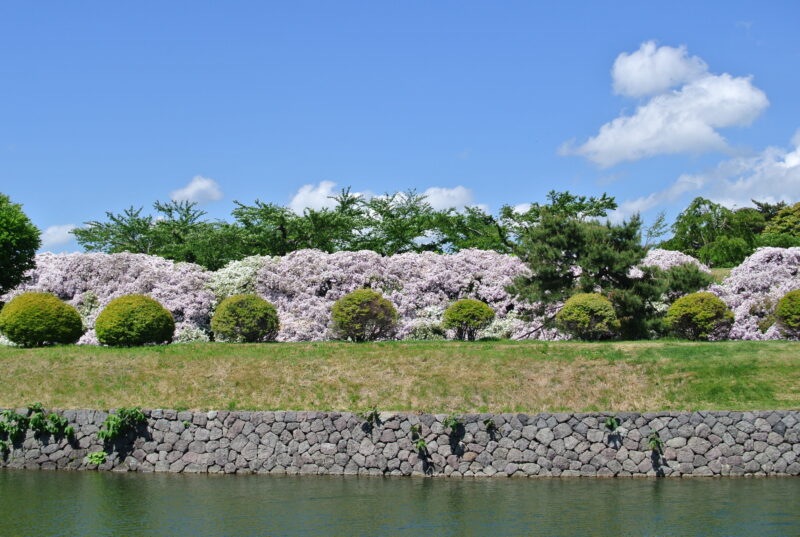 We crossed the bridge with excitement.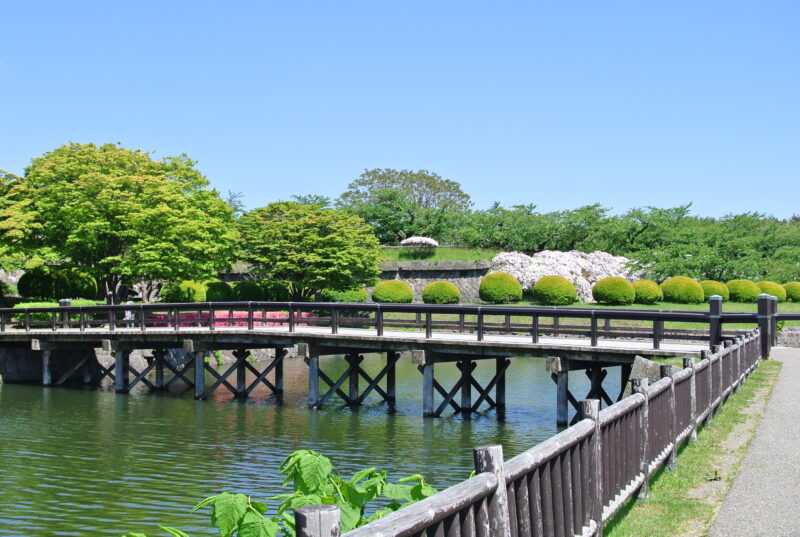 Then, we walked through a beautiful wisteria tunnel.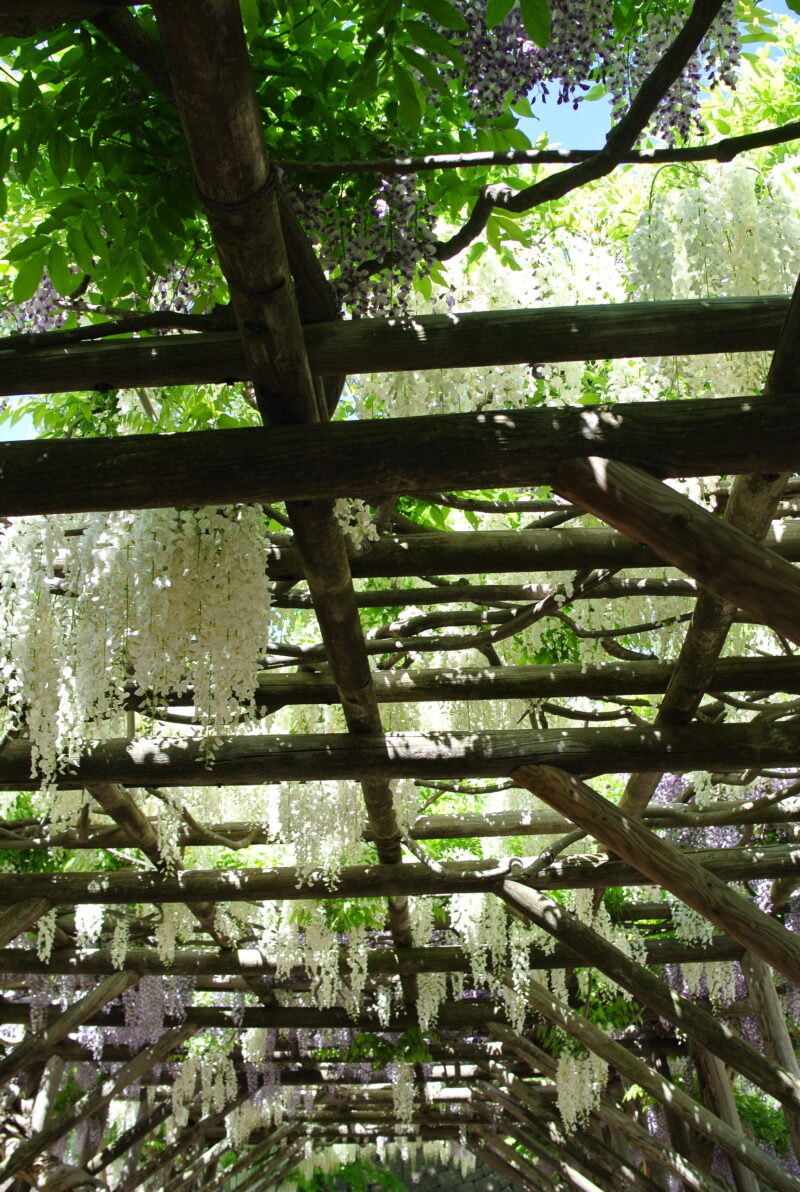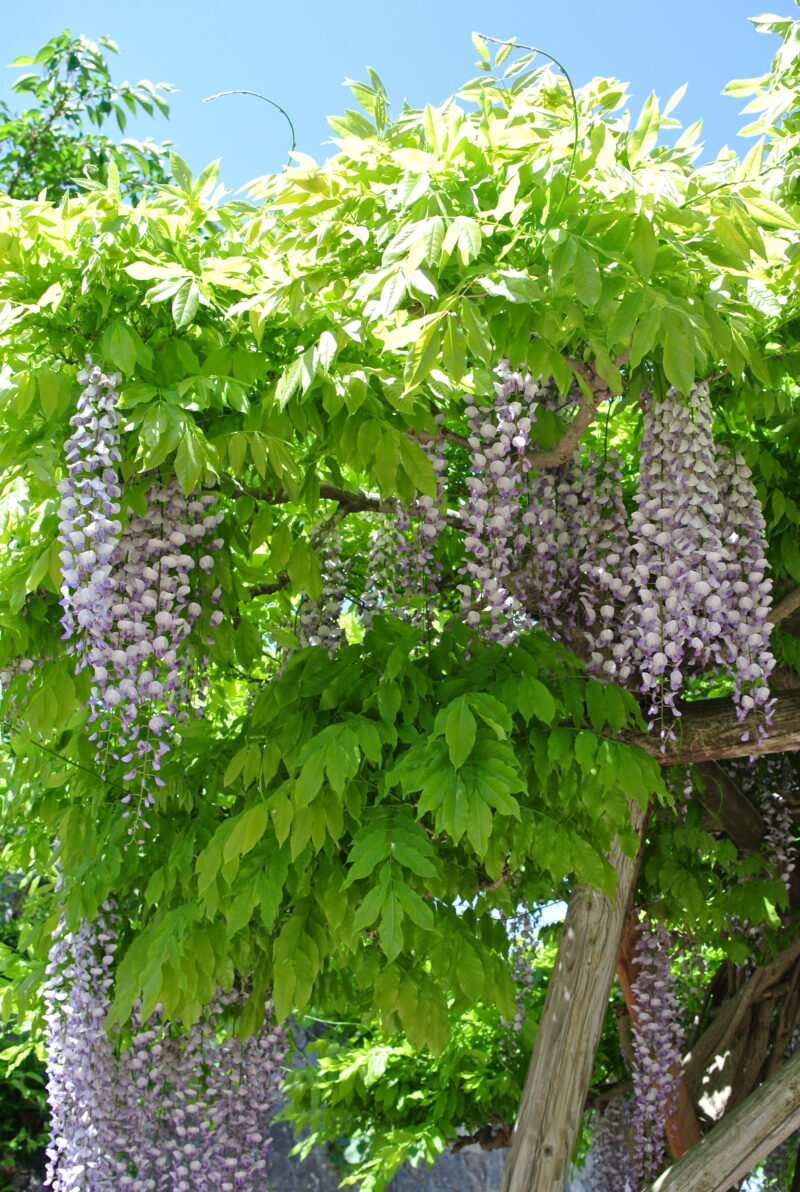 In the center of the park sits the Former Magistrate's Office. It was the shogunate's administrative center in Hokkaido. The original building was demolished in 1871, but it was restored and opened to the public in 2010.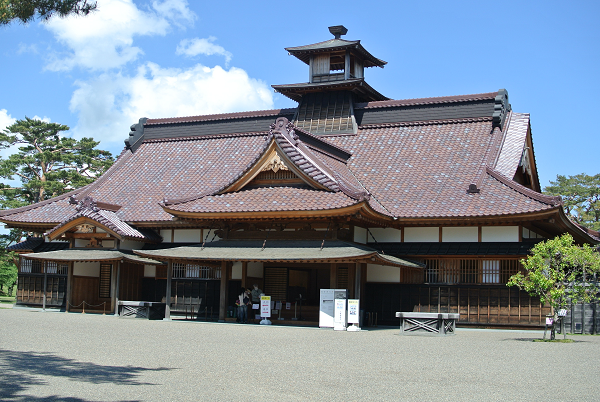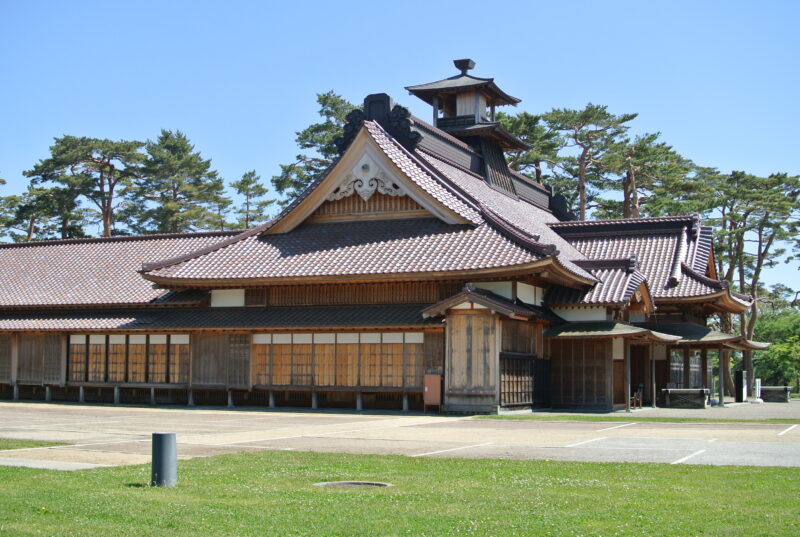 We enjoyed strolling in the park. It was fun to walk along the bank of the moat. While walking, we were not sure we were really on the perimeter of a star shape. If you see the park from the observation deck of the Goryokaku Tower, you can see the entire star shape.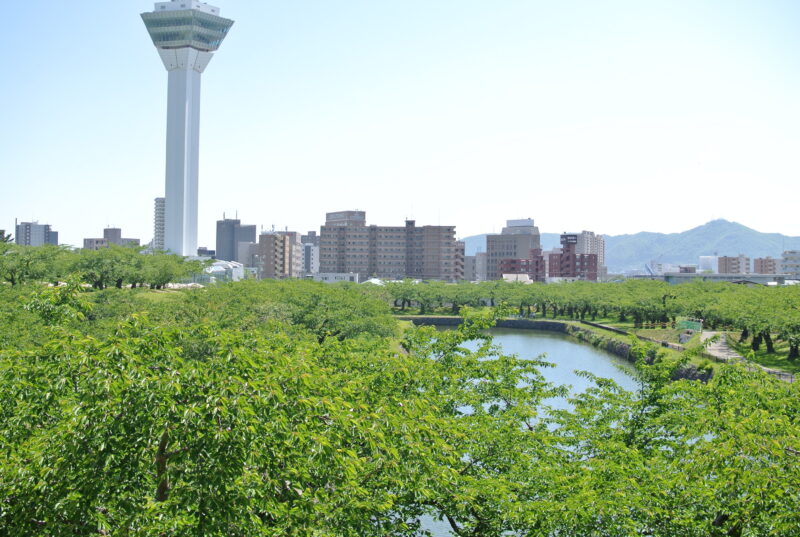 Coming down from the bank, we took a nice rest in the shade of trees.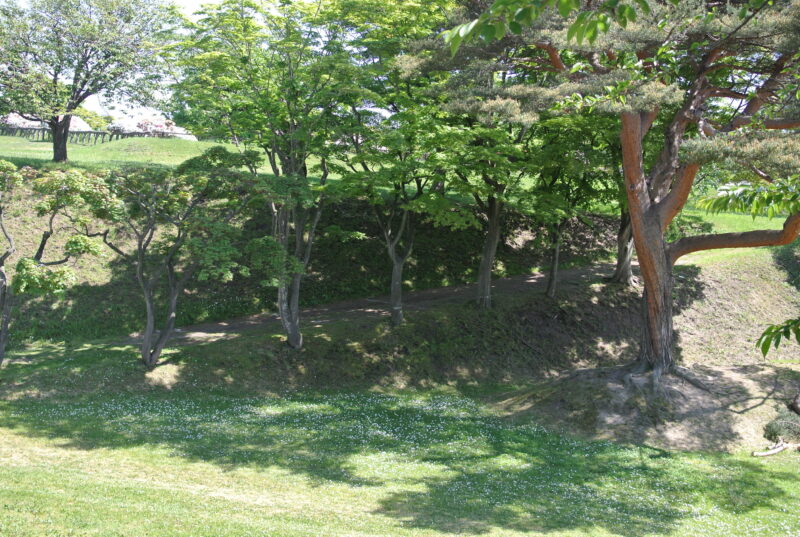 We found a pretty daisy field. Tiffany liked it. It was really peaceful.