My family went to Nokogiryama, which means "Mountains of Saw." The mountain used to be used as a stone quarry. We took the cable car to the top.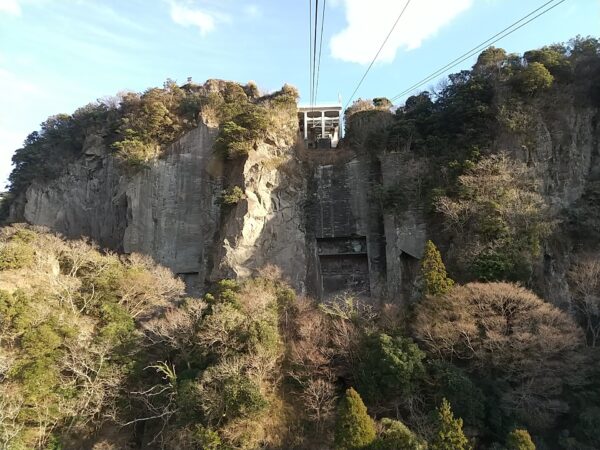 The mountain is 329 meters high. It doesn't sound very high. Indeed, it is lower than Tokyo Tower. However, the view from there is just spectacular. It commands Tokyo Bay and Miura Peninsula on the west side, Oshima Island southwards, and the rugged coastlines of Boso Peninsula on the east side.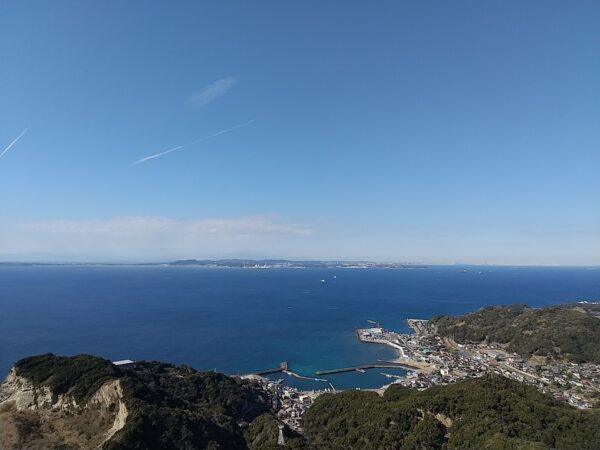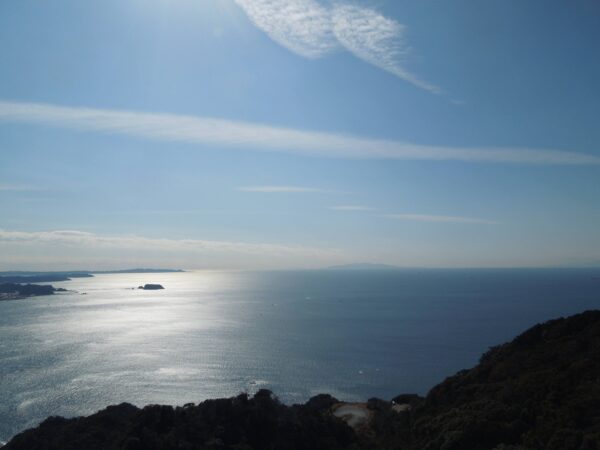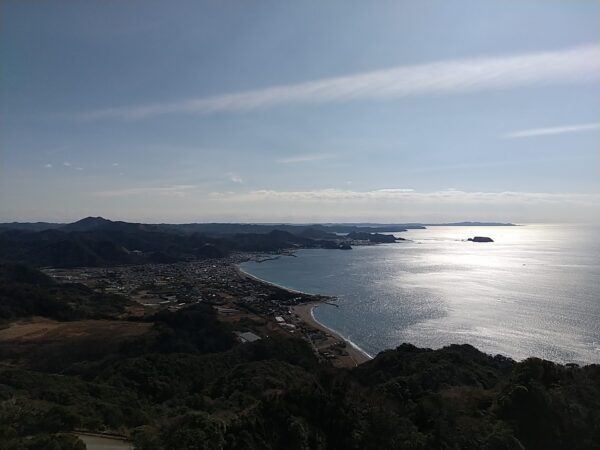 After taking these pictures, we entered Nihonji Temple. Along the path, we were overwhelmed by the vertical quarry walls. The path led us to a huge stone carving called Hyakushaku Kannon. As the name indicates, the relief is about 30 meters high (Hyaku means 100, and shaku is a length of about 30 cm). The Kannon was carved on the remains of a quarry wall. It was astonishing in size, but it perfectly blended into the natural surroundings.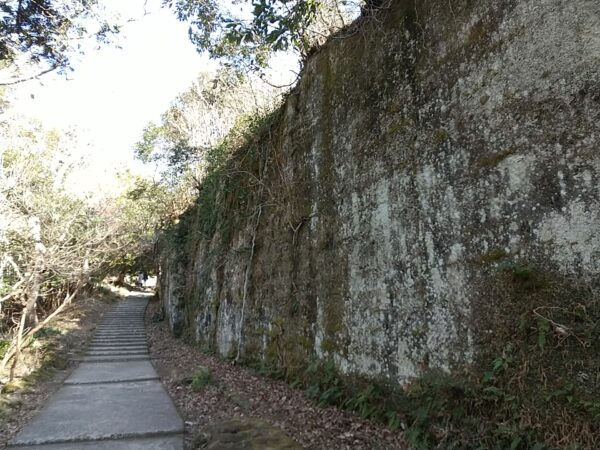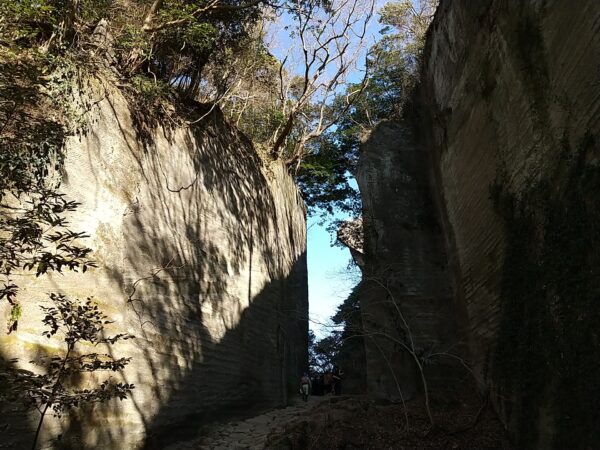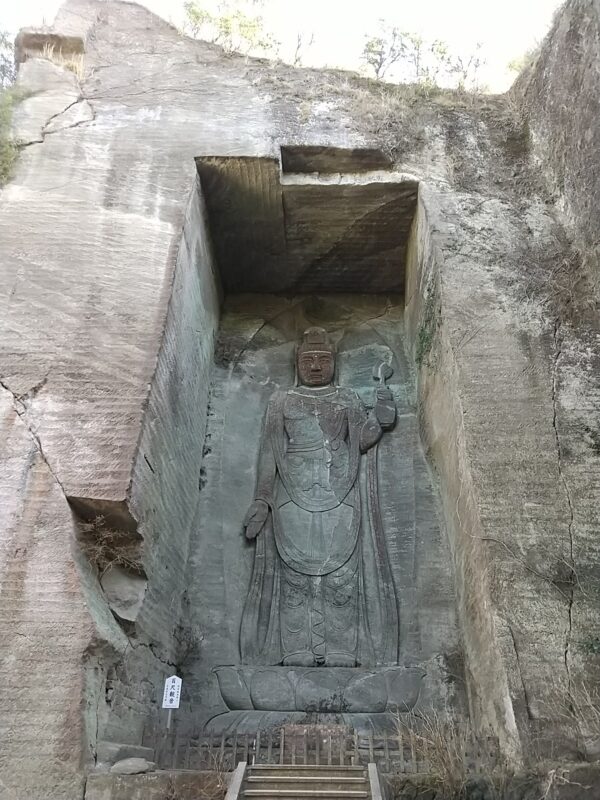 Afterwards, we headed for Jigoku Nozoki (Peep at Hell). It is a natural observation deck sticking out from a quarry cliff. We waited in line more than 30 minutes to reach the edge, but it was worth the wait. I took a glimpse into the "hell," which was unexpectedly refreshing rather than scary. It was probably because of the calm and peaceful ocean view, the greenery spreading as far as the eye can see, and the fresh, gentle breezes. It was not until I looked right under the cliff that I realized it was really scary.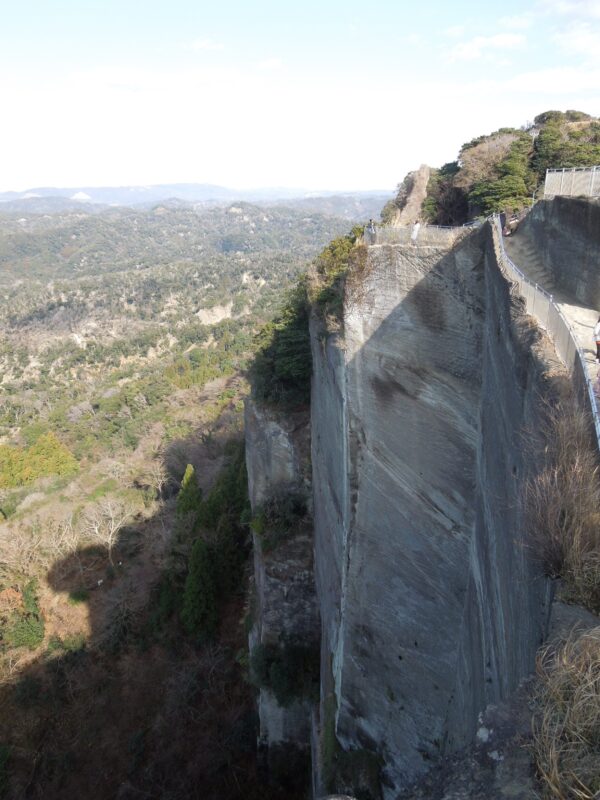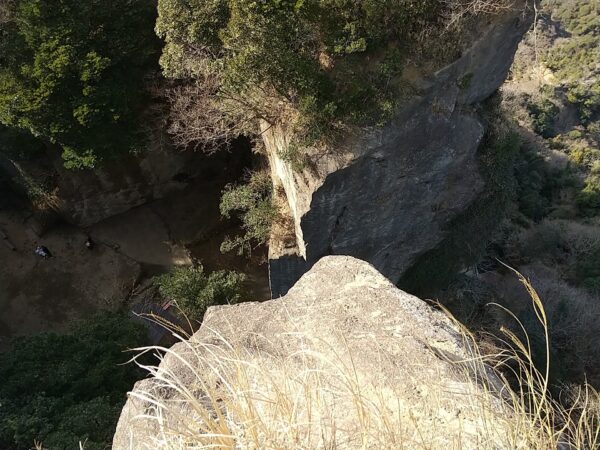 We caught our breath and started to walk down the long stairs. Along the path, there are reportedly about 1500 stone statues of Buddhist disciples (rakan) enshrined in naturally formed alcoves and caves. They were created between 1779 and 1798. Unfortunately, some of them were heavily damaged due to the anti-Buddhist movement during the Meiji Restoration, and both natural and man-made disasters. The temple has been making efforts to restore these statues.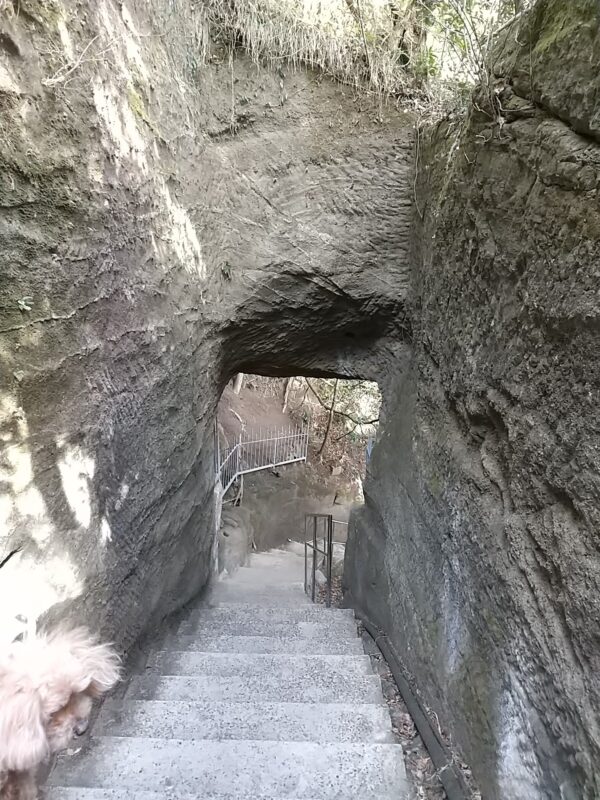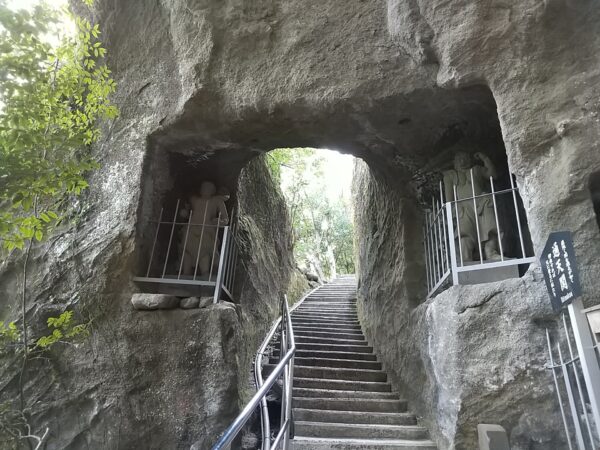 Once we reached the bottom of the stairs, there was a gentle slope, which was a relief. Actually, my knees were about to give out. Walking further along the winding path, passing by a bamboo grove, a huge Buddhist statue jumped into my view. It is the largest seated Buddhist Statue in Japan, with a height of about 31 m. The plum trees near the statue were starting to bloom. It was so peaceful that I almost forgot that I had to walk back to the top of the mountain to ride the cable car to go home.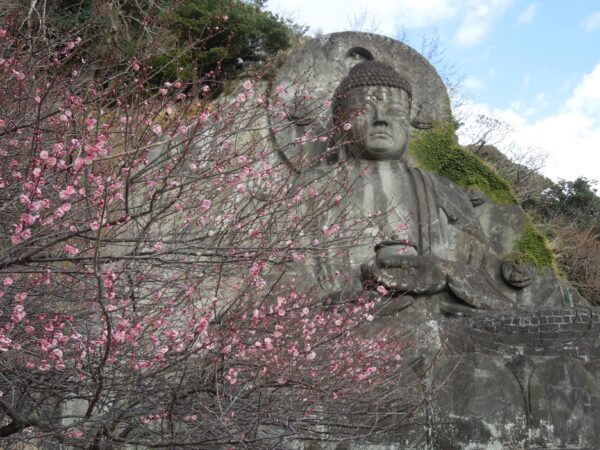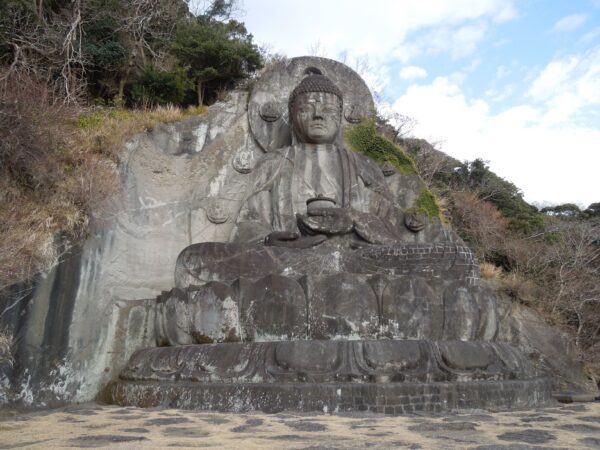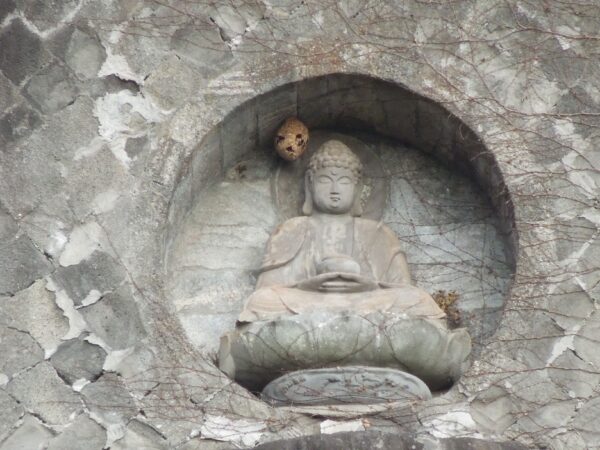 Nokogiriyama is an interesting place as a quarry, a scenic mountain, and a Buddhist pilgrimage site. I experienced all three aspects at one time. It was a truly amazing place I want to go back again, but I won't for the time being, because of the stairs.