My family visited Naritasan Shinshoji Temple. This temple is so popular that it attracts 3 million visitors from all over Japan at New Year and 10 million visitors through the year. The temple is dog-friendly, so Tiffany enjoyed the visit too. We asked a volunteer guide to show us around the premises. His detailed and clear explanation helped us understand the history and architecture of the temple.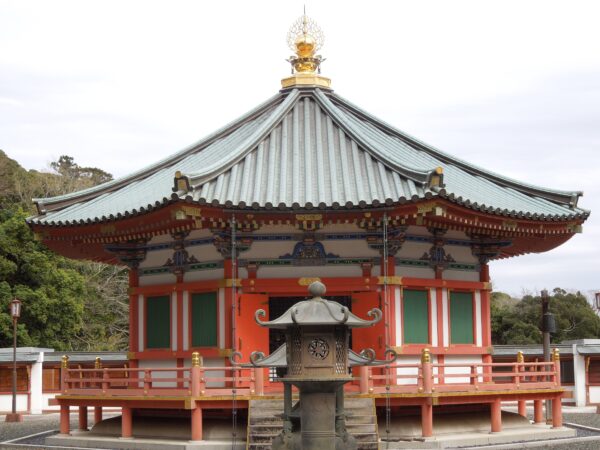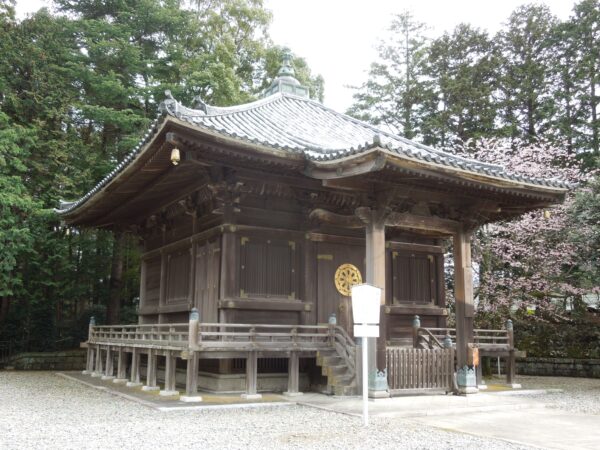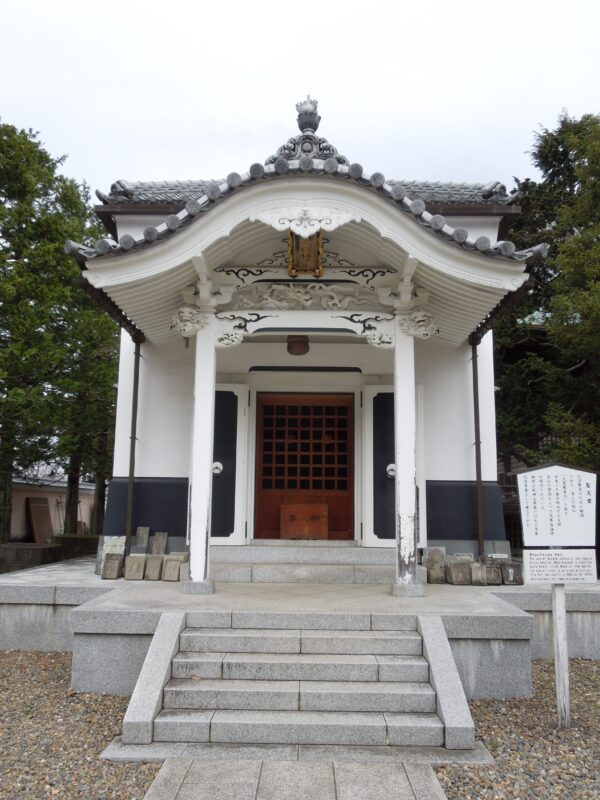 This three-story pagoda was especially impressive.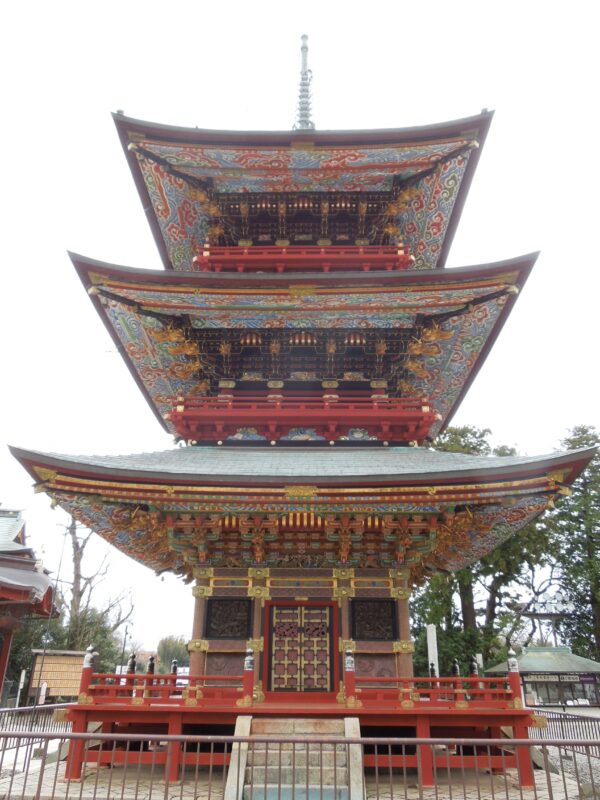 This pagoda was built in 1712 and repainted recently. It is enshrined with the Five Wisdom Buddhas and ornamented with sculptures of the sixteen arhat saints. It is characterized by its solid board rafters. They are carved with patterns of flowing clouds and water, and are surrounded by sculptures of auspicious animals―dragons, kirin, and baku.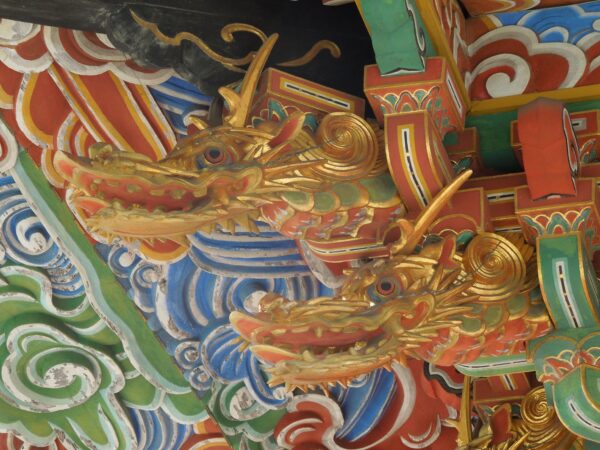 Another building that impressed me was Shakado. It was built in 1858 and used as the Main Hall of Shinshoji Temple.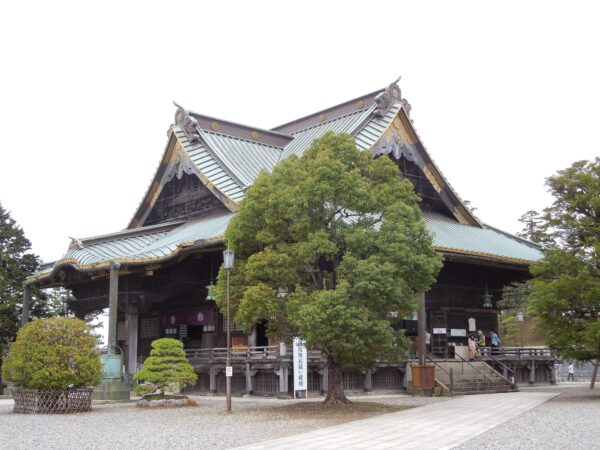 The exterior walls are covered with reliefs of the 500 arhats, legendary disciples of Buddha. They are very intricate. It is said that it took the sculptor 10 years to complete the work. Every arhat has a different face, and it is believed that you can always find a deceased loved one on one of their faces. On the doors, there is another set of reliefs depicting the story of the Twenty-Four Paragons of Filial Piety.
The Gakudo Hall was built in 1861. It displays votive tablets which were dedicated by devotees during the Edo period. A statue of a famous kabuki actor, Ichikawa Danjuro VII, is situated there.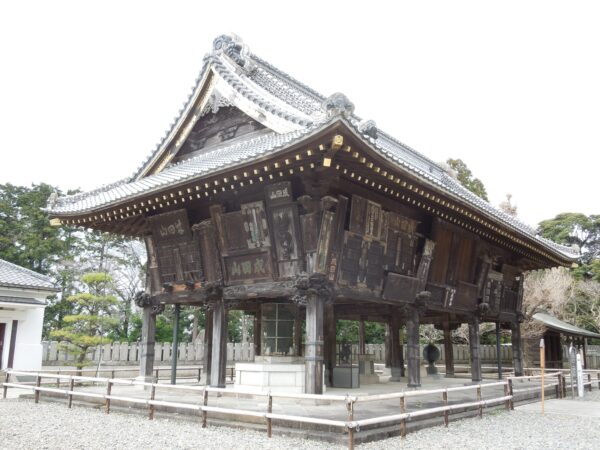 The Komyodo Hall was built in 1701. It was originally used as the Main Hall. It enshrines Dainichi Nyorai, Fudo Myo-o, and Aizen Myo-o.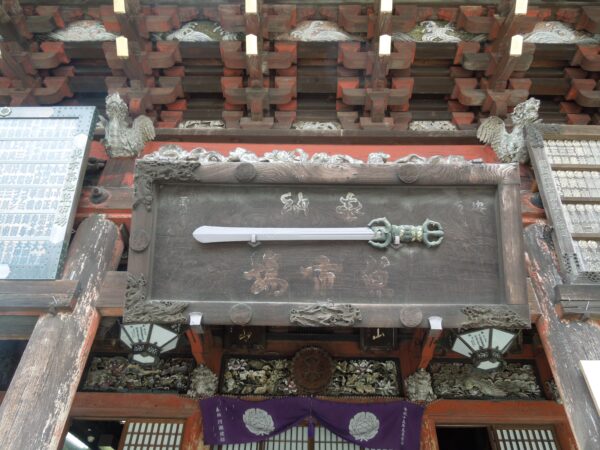 The Nio-mon Gate was rebuilt in 1831. The huge lantern was dedicated by people from the Tsukiji Fish Market in 1968. It weighs 800 kg! What is written on the lantern is Uogashi, which means "fish market."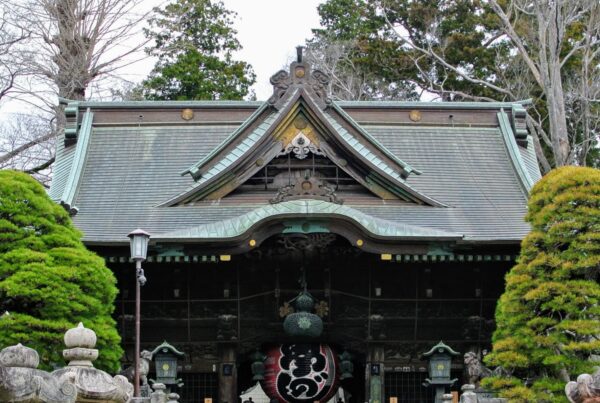 After leaving the temple, my family walked along Omotesando Street where traditional eel restaurants were in a row. Narita is famous for its eel. The street was filled with the delicious smell of grilled eel. We bought lunch boxes at a restaurant called Kawatoyo. They were out-of-this-world! I imagined how people in the Edo period had enjoyed eating eel after visiting the temple like we did.