If you visit Hakodate, I highly recommend having the time to experience the night view of Hakodate. The cable car will take you to the top of Mt. Hakodate in three minutes.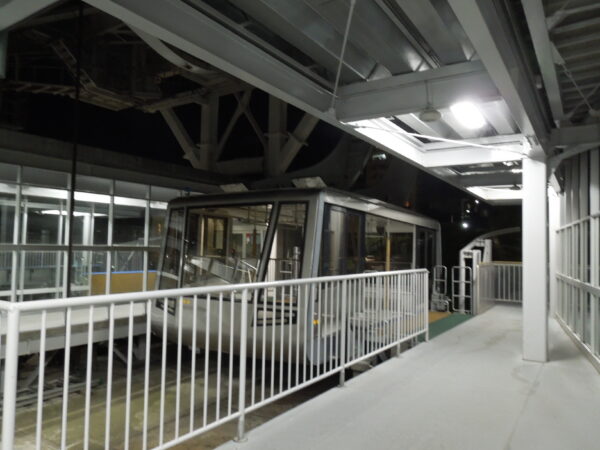 As you go higher, the city lights start to twinkle.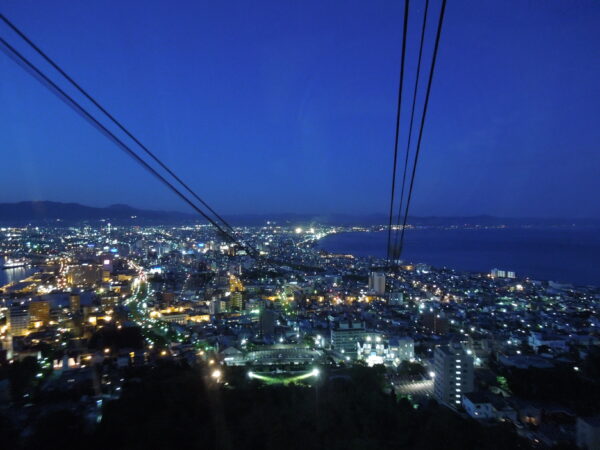 The night view from the top of Mt. Hakodate is just spectacular. Some people compare it to a jewelry box. I'm sorry my photo doesn't express it enough, but I hope you can imagine every single light glittering.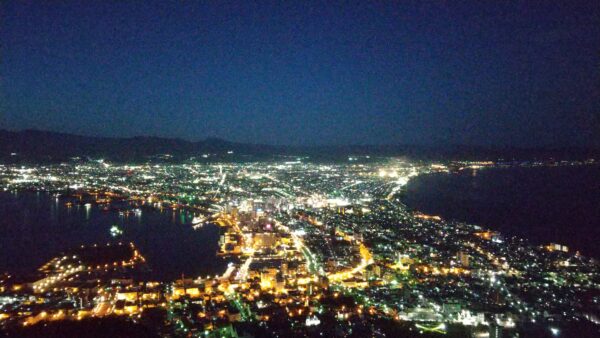 I also liked how the moonlight was reflected on the sea.