My family loves visiting Jigokudani or Hell Valley. It is full of energy. Because of its dynamic nature, it is believed that Oni (demons) live there.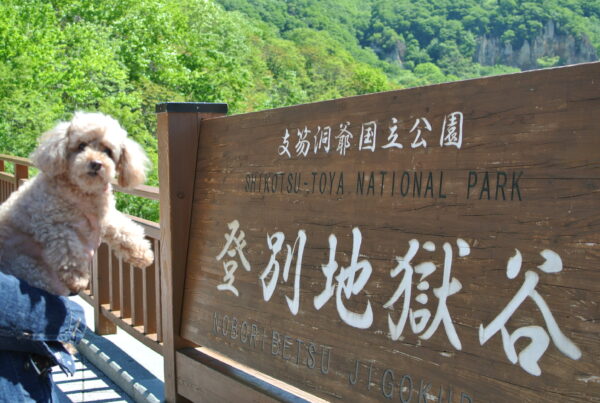 Jigokudani is the largest source of the Noboribetsu Hot Spring. The valley was formed by phreatic eruptions of Mt. Hiyoriyama.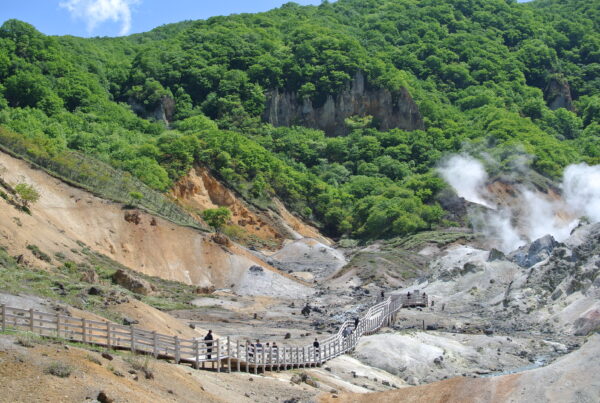 While walking along the deck, you can see steam rising from fumaroles here and there. The air is filled with the smell of sulfur.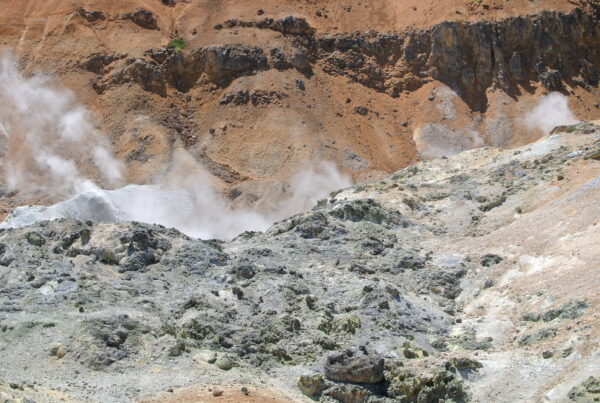 On the surface, you can see a variety of colors created by chemical reactions.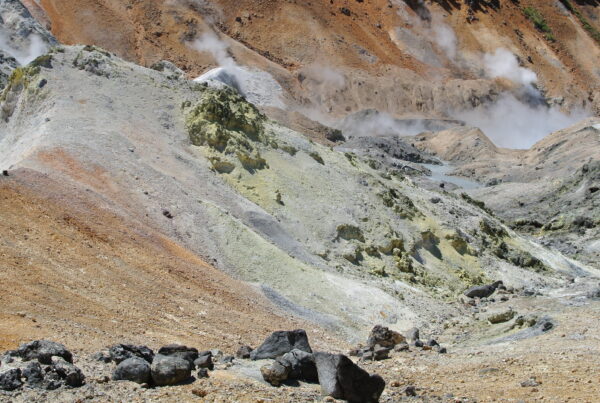 Gray-black water runs through the valley like a brook.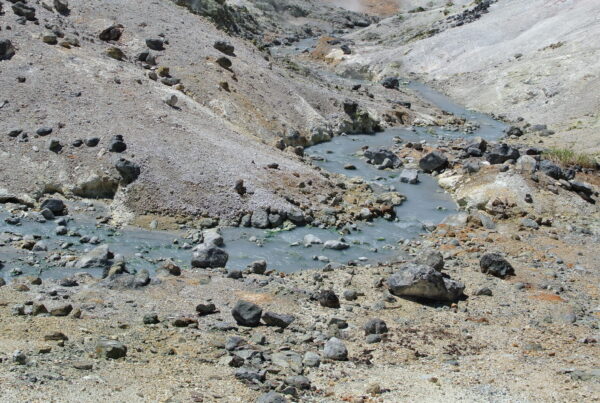 At the end of the deck lies a geyser. It is interesting to see the water boiling vigorously in a sporadic manner.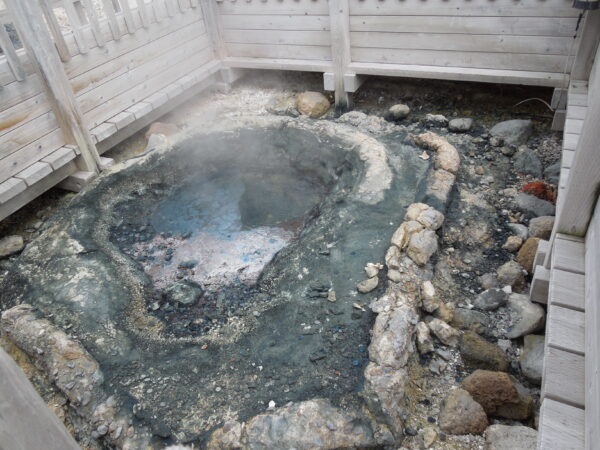 The valley looks totally different at night. It is quite mysterious.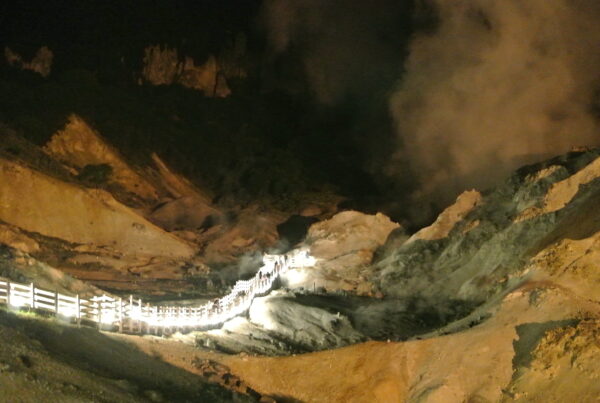 During the summer nights, you can enjoy Oni hanabi or Demons' fireworks show. Six Oni launch their fierce hand-held fireworks by turns, while the other Oni play the traditional Japanese drums calmly and rationally. Their collaborative performance creates a surrealistic atmosphere.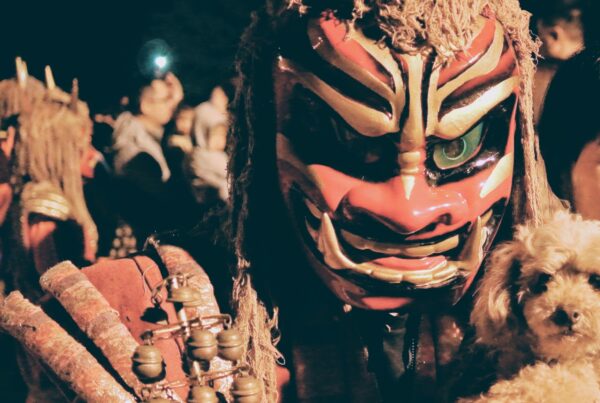 Tiffany liked Oni. He was very kind.