I walked down a pathway called History and Academy Walk at the foot of Mt. Ariko. I found some historic sites. The first one I found was the site of a clan school, Kodokan, established in 1775.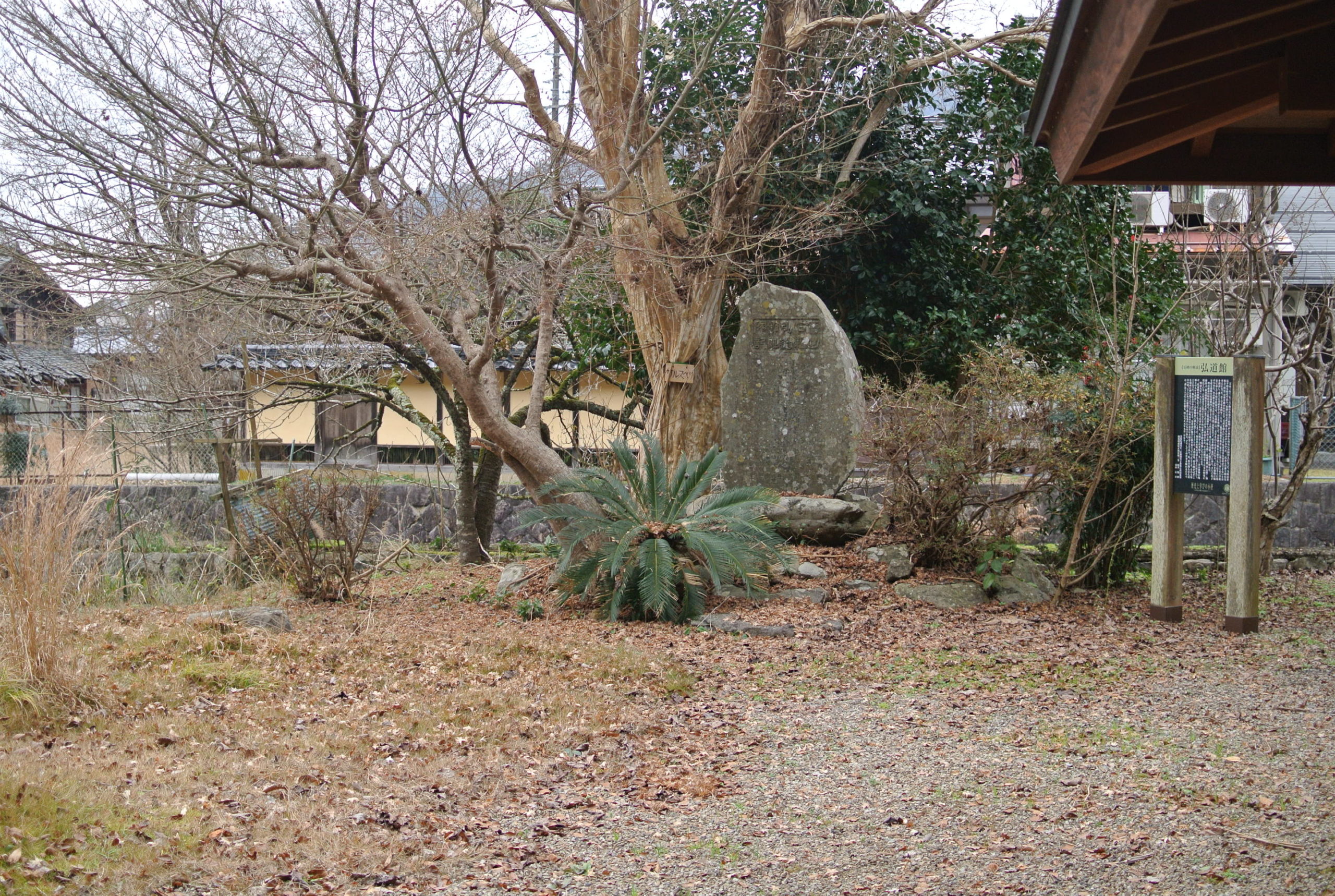 Across from it, I found the birthplace of Tsutomu Sakurai (1843-1931), who contributed to the development of weather forecasting.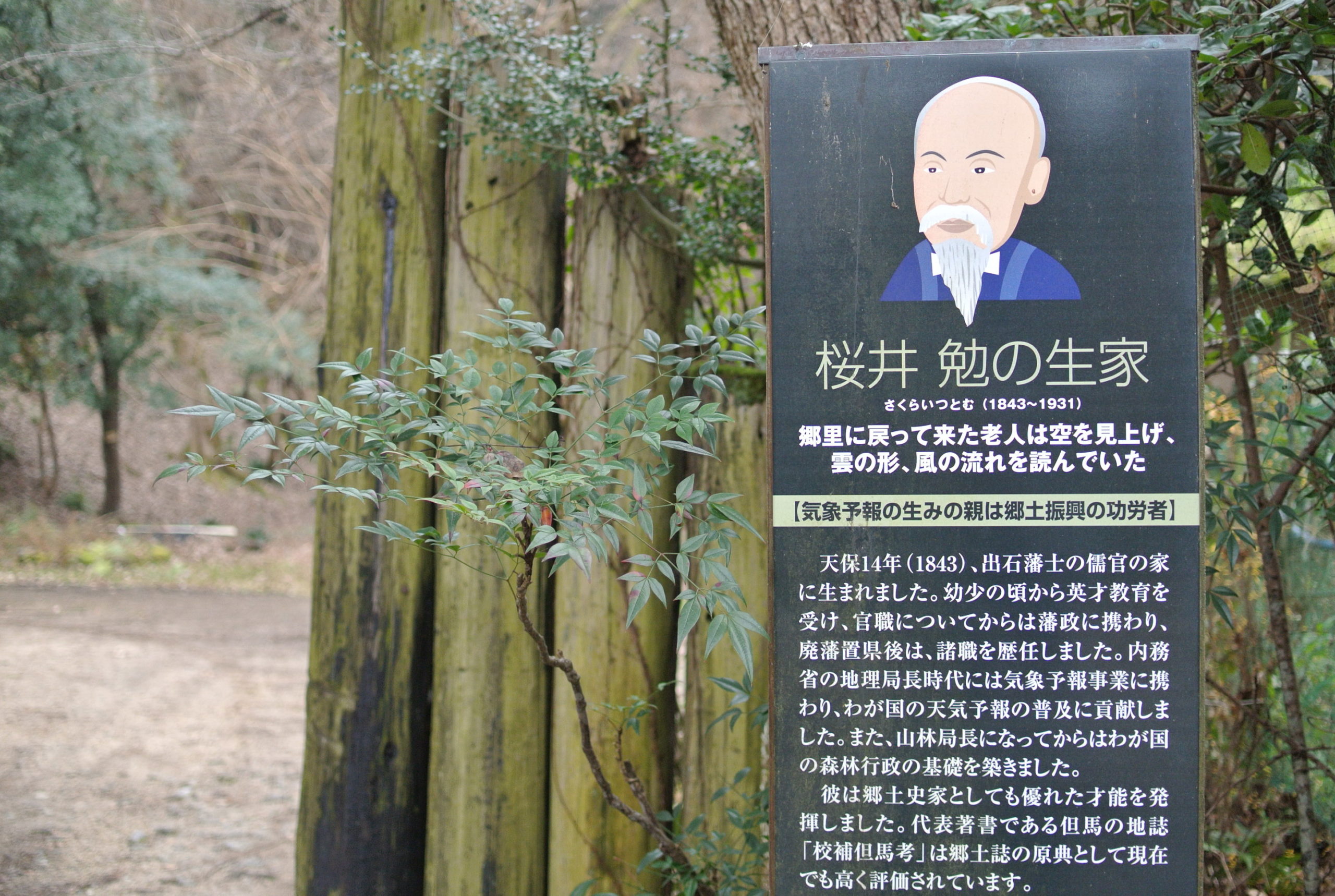 Past Kyooji Temple, I crossed the bridge. I saw an elegant heron in the brook.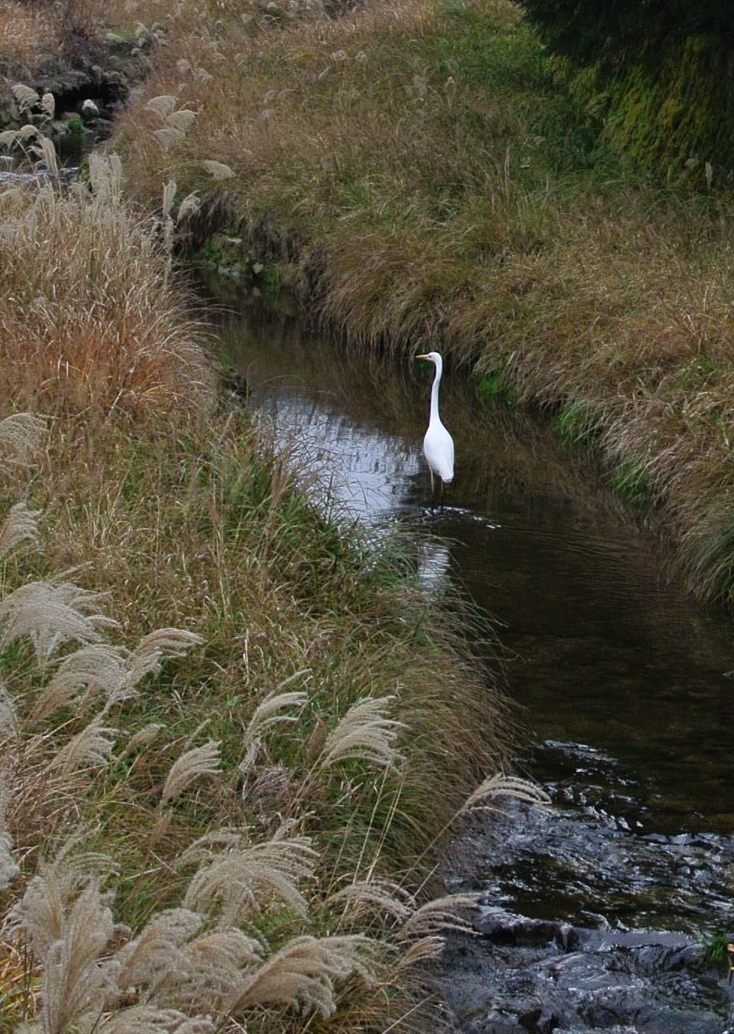 I finally reached the birthplace of Hiroyuki Kato (1836-1916). He was one of the first Japanese who went to Europe to study. He studied the German language and philosophy. He introduced Western ideas to Japan, and contributed to establishing the university system in Japan.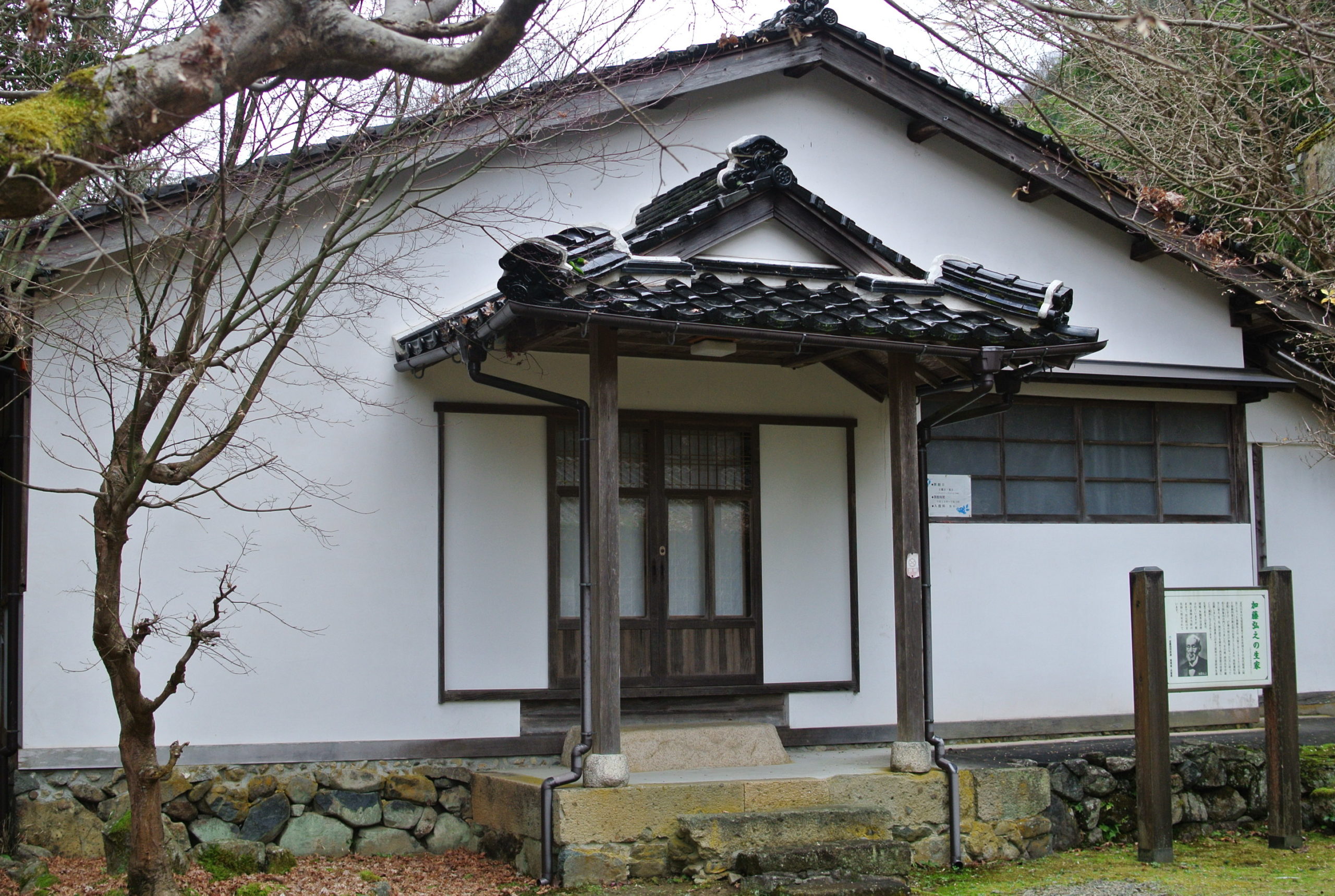 The pathway was very inspiring. I was motivated to study hard, when I was thinking about those passionate and diligent people a long time ago.
After leaving the pathway and walking for a while, I found a beautiful building, Izushi Meijikan. The pseudo-Western style building was built as the county hall in 1887. Now it is used as a museum. Unfortunately, it was closed on that day. I hope to go back.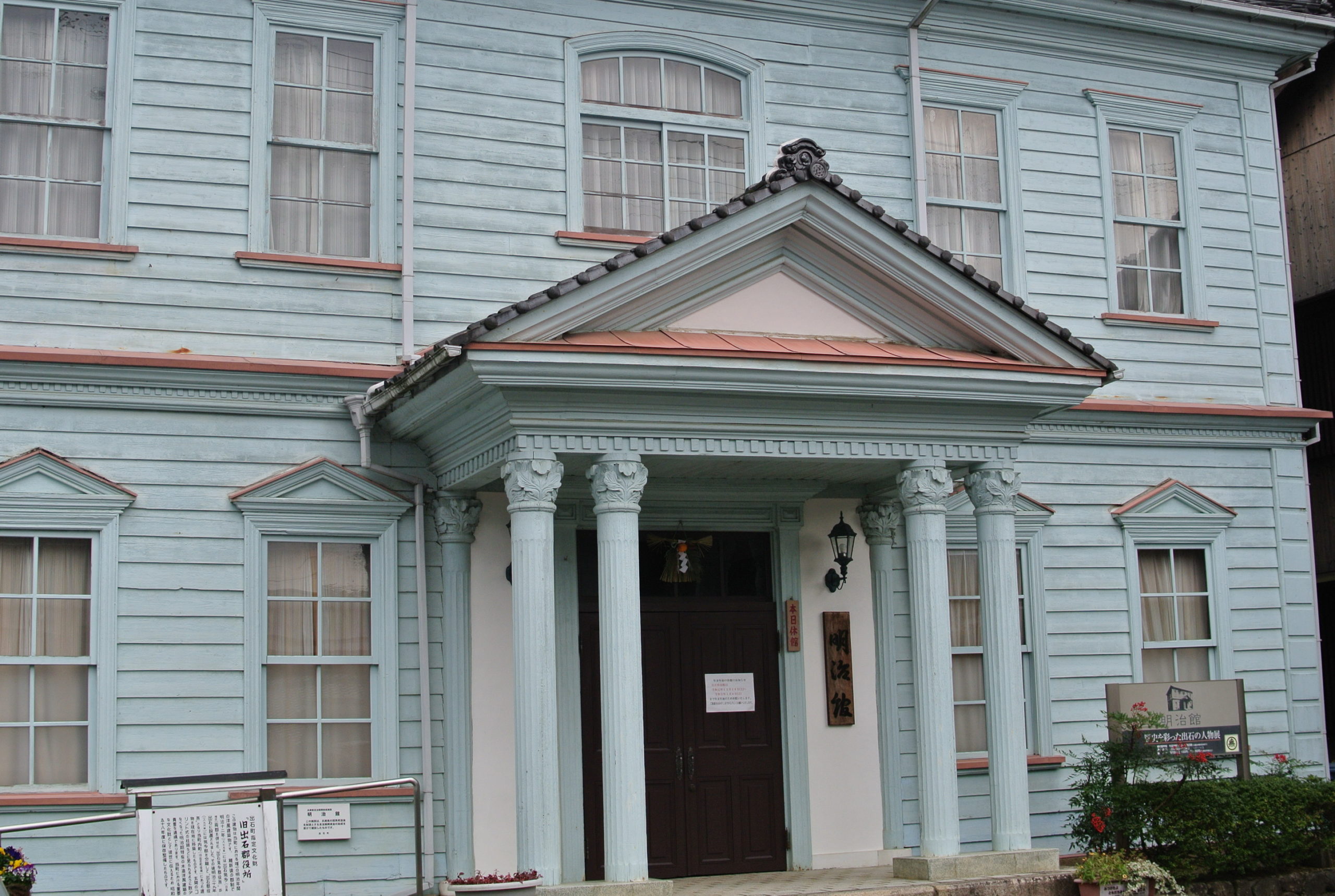 One of the most impressive places in Izushi was Sukyoji Temple (or Takuan Temple). It was restored in 1616 by a Zen priest Takuan Soho. The crane-and-tortoise garden and the pond were designed and created by him. They were stunning. I loved all the gardens in the temple. They must be beautiful in other seasons, too. I look forward to my next visit.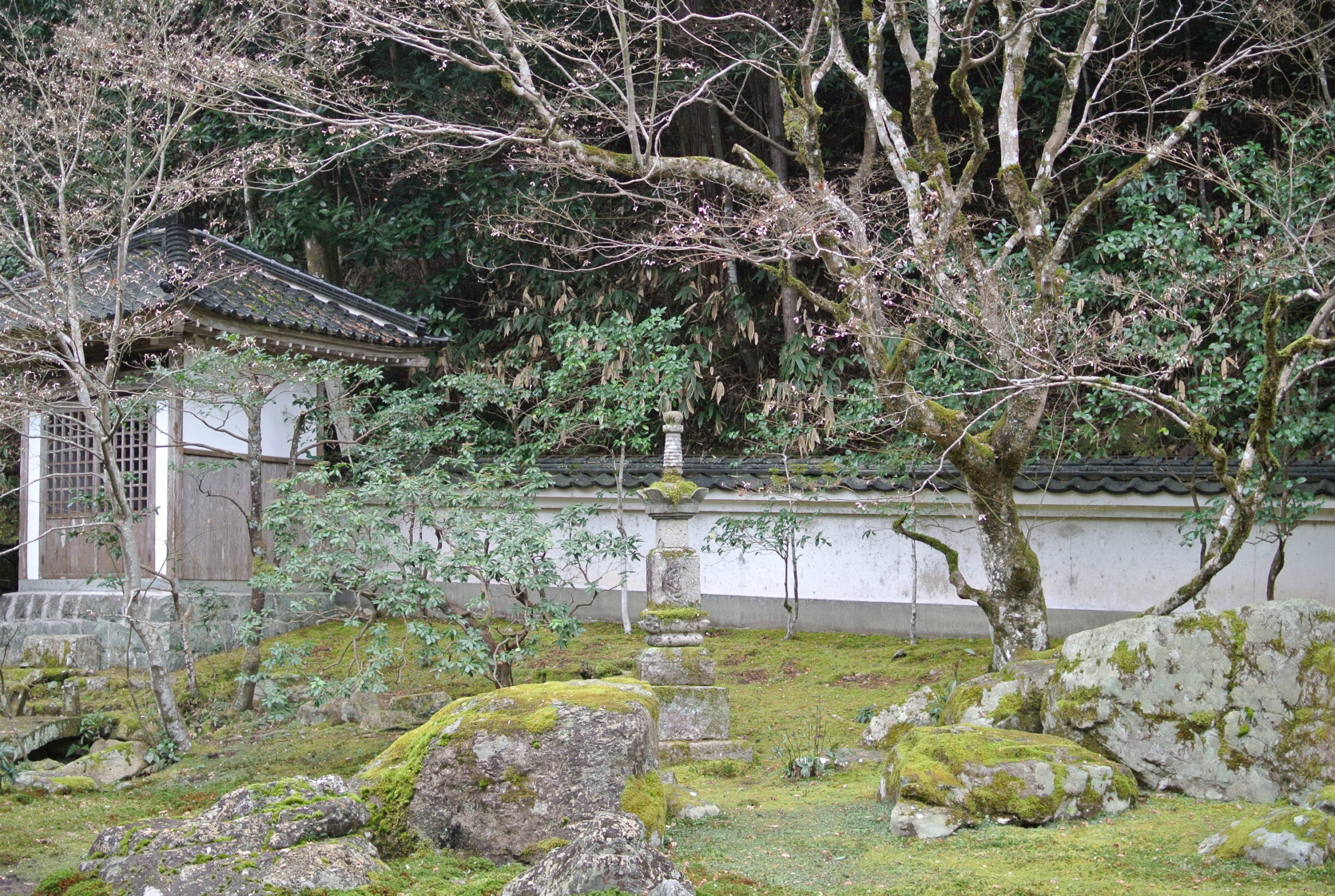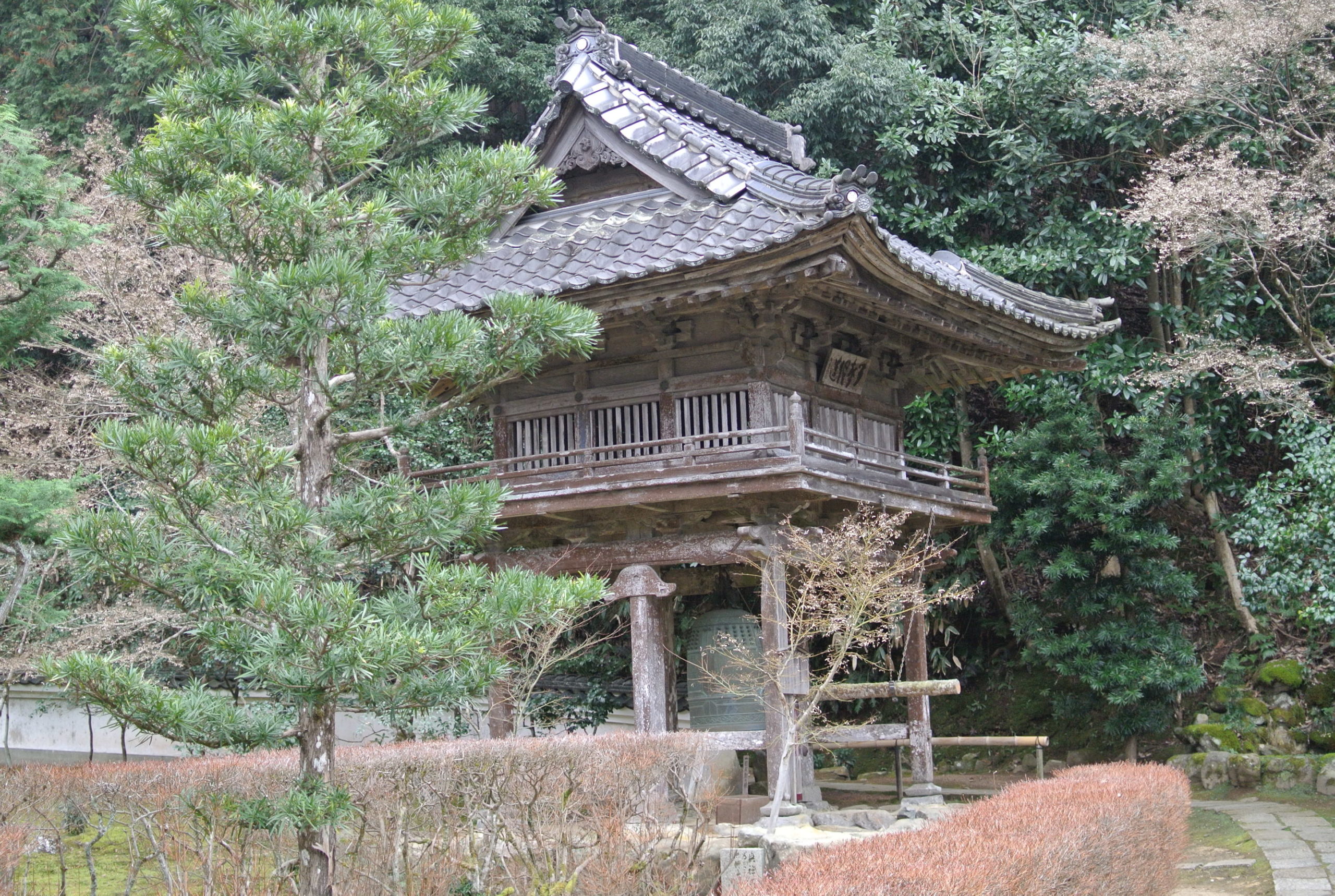 Photography was not allowed in the inside gardens. They were even more beautiful. They are really worth visiting!