There are many ways to enjoy Lake Toya. One of them is a swan boat ride. It is really fun!
Our family chose a pedal boat and embarked on an adventure.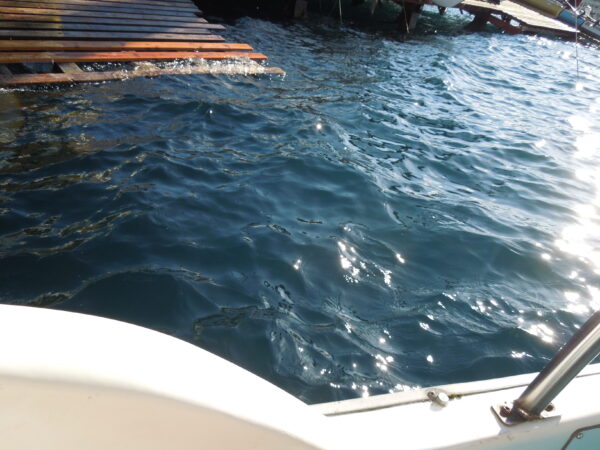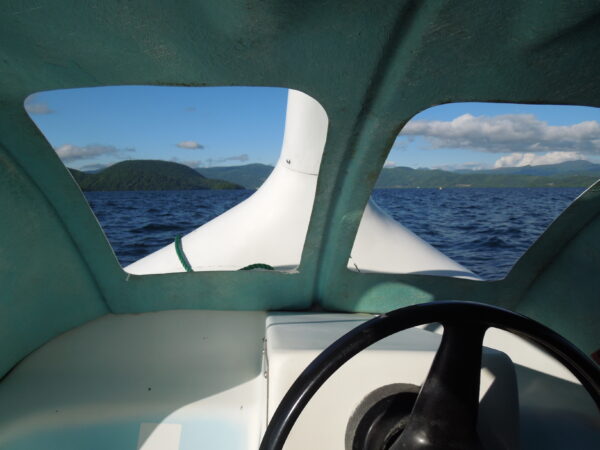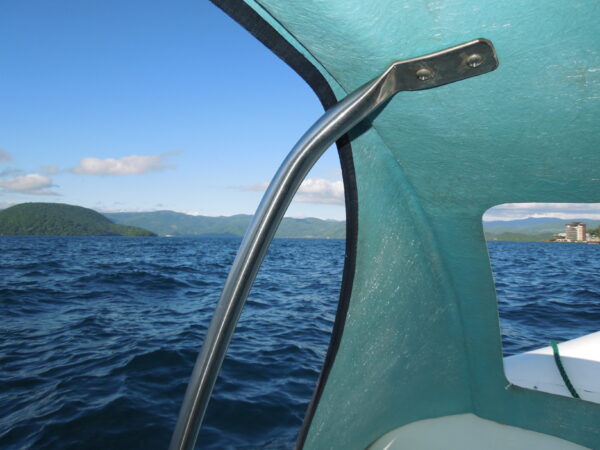 The water was blue and shiny.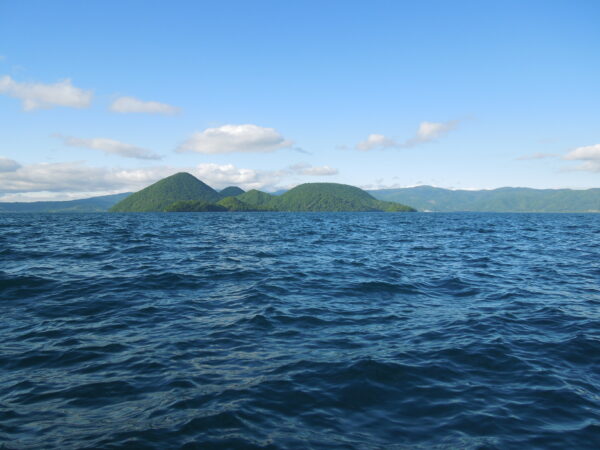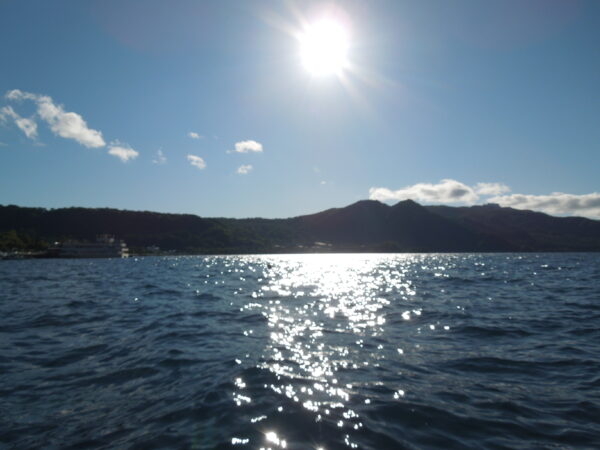 It was windy and the waves were a little rough. Sometimes, the boat went in the direction we were not expecting. At other times, it didn't proceed at all but just swayed from side to side. The ride was thrilling. I can't wait for the next ride!